Amazon Prime's new 'dialogue boost' makes it easier to hear what's being said on your TV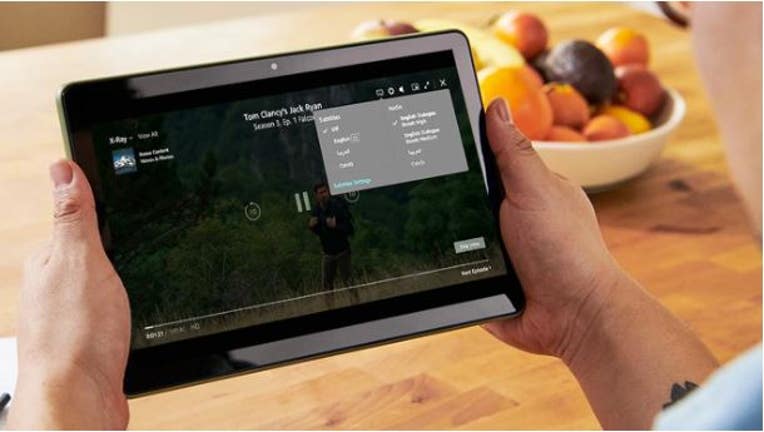 article
Ever wish you could turn up the TV – but only turn up the volume of what people are saying? 
It's a wish Amazon has seemingly fulfilled with its new feature, Dialogue Boost. 
Dialogue Boost lets you increase the volume of dialogue relative to background music and effects, according to Amazon, instead of increasing just a general amplification.
Amazon also says this audio technological enhancement cannot be found on any other global streaming service. 
Dialogue Boost was built with the needs of customers who are hard of hearing in mind, but anyone can turn on the feature – on your TV and on other, smaller devices. 
When you're watching a show that is equipped with the boost, you'll find the option to turn it on inside the audio and subtitles drop down menu. 
The audio tracks are labeled "English Dialogue Boost: Medium" and "English Dialogue Boost: High."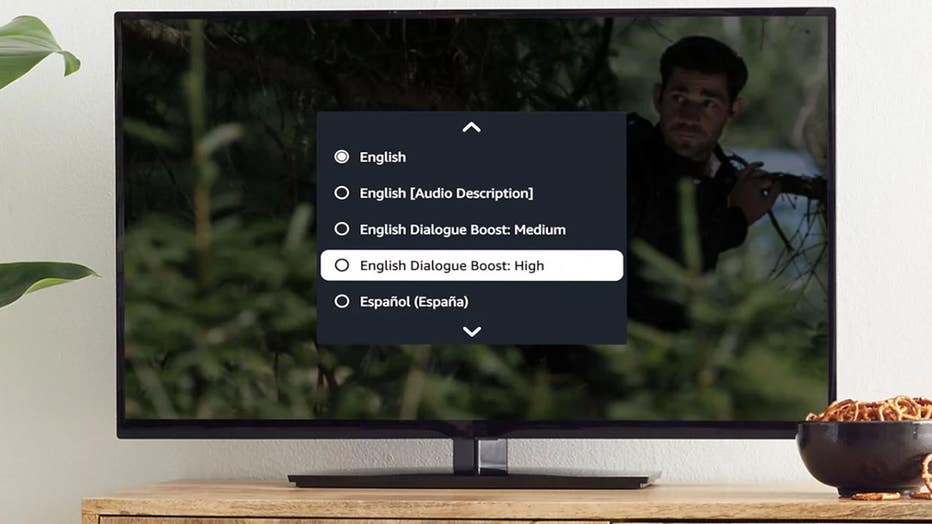 Dialogue Boost options on display. Image: Amazon
Customers can now access Dialogue Boost on select Amazon Originals including "Tom Clancy's Jack Ryan," "The Marvelous Mrs. Maisel," and Harlem, as well as movies including The Big Sick, Beautiful Boy, and Being the Ricardos. 
The feature will become available on additional titles this year.
RELATED: Panera Bread will use Amazon One's palm-scanning technology for loyalty members
How Dialogue Boost works
Dialogue Boost analyzes the original audio in a movie or series and identifies points where dialogue may be hard to hear above background music and effects. 
Then, speech patterns are isolated and audio is enhanced to make the dialogue clearer, according to Amazon. 
This story was reported from Detroit.