Alleged sexual assault in Fairfax County middle school bathroom under investigation
FAIRFAX, Va. - Police are investigating an alleged sexual assault involving two students at a Fairfax County middle school, according to school officials.
In a letter sent to families of Frost Middle School, school officials said the alleged sexual assault happened in a bathroom at the school, located at 4101 Pickett Road in Fairfax.
"I'm very abreast about a lot of stuff but sexual assault, this [has gone] to another level. This is really – this is concerning. I'm going to have a talk with my son. And it's scary. For a parent, I mean, oh my God, these are young kids," said middle school parent, Debbie O'Brien, reacting to the letter sent home to parents.
According to Fairfax County Police, a female student reported to school officials that she was sexually assaulted by another student.
Police said the incident happened on January 12, but was reported to investigators on Thursday.
READ MORE: Youth overdose deaths increased by 120% in Montgomery County
School officials said that they contacted police immediately after the incident was reported, and they are cooperating with investigators.
The letter added that the suspect in the case has not been identified, and they could not provide additional details on the incident due to the ongoing police investigation.
Police said they are conducting interviews and reviewing school surveillance footage as part of the investigation.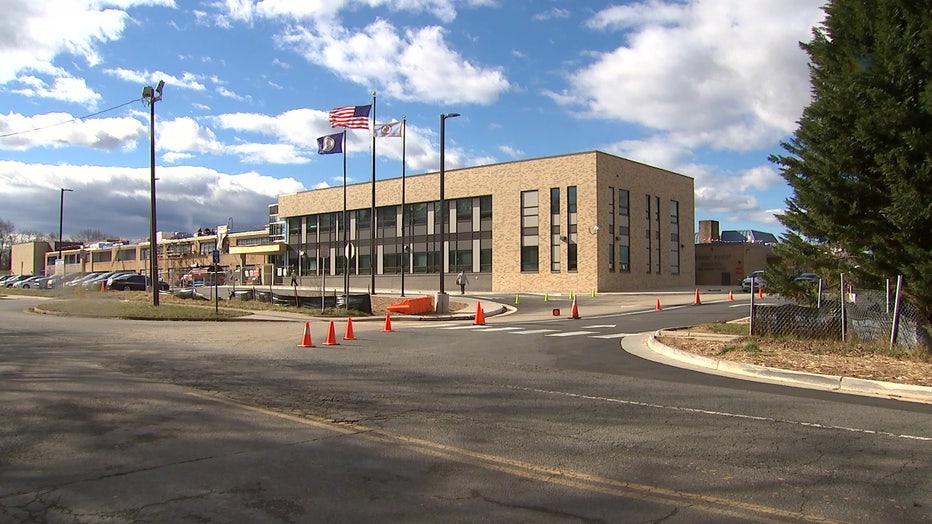 In response to the incident, school officials said they will increase adult support and security in the building. 
They will also implement a "buddy system" for when students go the bathroom or leave a classroom.
FCPS is not answering any other questions on the matter as the investigation continues. A spokesperson tells FOX 5 they are taking the matter very seriously.
"We work really closely with the schools, with the SRO we have at the school there. And certainly when we identify the suspect, I have no doubt that we will swiftly identify them. And if there ever comes a point in time in the investigation where we would call from assistance from the community in identifying an individual, we absolutely would bring that to our community's awareness," said Fairfax County Police Second Lt. James Curry.
Officials ask anyone with information on the incident to call Fairfax County Police at 703-246-7800.
READ MORE: Fairfax County teen convicted of killing high school classmates sentenced to prison
You can read the full letter from school officials below:
Dear Frost MS Families and Staff,
Today we were made aware of an alleged sexual assault last week involving two students in a bathroom. We contacted authorities immediately and we are collaborating with police as they investigate. At this time, the alleged suspect has not been identified. Please be aware that because this is an ongoing police investigation, we are unable to provide additional details at this time. We also must maintain student privacy and confidentiality.
This is difficult news to comprehend and I understand there may be shock, fear and anxiety. Counselors and clinical staff will be available to support any student or staff member who has anxiety or concerns. While additional adult supervision and supports will be provided in school, we recognize families may want to take time to process this information together and may find this resource helpful.
The safety of our students is our number one responsibility and we will always take immediate action as soon as we are made aware of any allegations of a crime or safety issue. We will have additional adult support in the building, including security. We will also be implementing a buddy system for when students go to the bathroom or leave the classroom.
If you have information to share, the FCPS Office of Safety and Security has a safety tip line that you can access anonymously online, by text or by phone. You can also contact Fairfax County Police Major Crimes Bureau if you have any information you would like to share at 703-246-7800, option 3.
Please know that we are here to support you and your child in any way possible during this time. Do not hesitate to reach out to staff during school hours at 703-426-5700.
Sincerely,
Dr. Michelle C. Reid
Superintendent
Anthony Harris
Principal