Airline complaints rise even as more planes arrive on time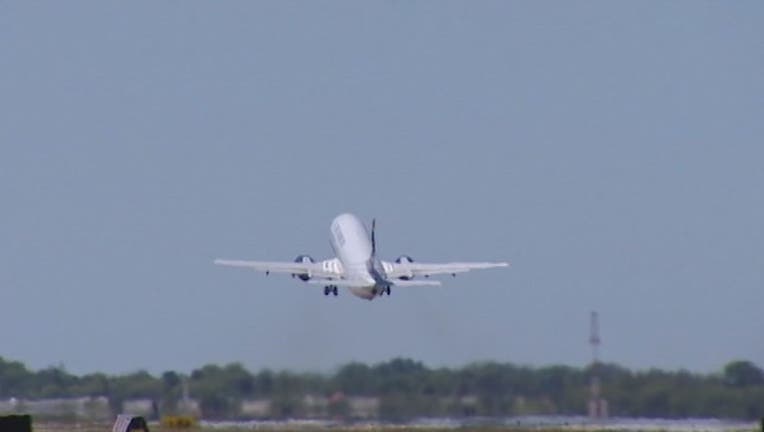 article
DALLAS - (AP) -- More flights are arriving on time and airlines are losing fewer bags, yet more consumers are complaining about air travel.
Traveler complaints jumped 34 percent last year, to the highest level since 2000. The top frustration is problem flights including cancelations and delays, which is unchanged in 16 years.
"Everything is getting better, but they are still unhappy about the same things," says Dean Headley, a marketing professor at Wichita State and co-author of an annual report on airline quality. He thinks passengers resent the growth in extra fees for things like checked baggage and changing or canceling a reservation, and that makes them quicker to complain when something goes wrong with their trip.
The report by Headley and Brent Bowen, dean of the aviation school at Embry-Riddle Aeronautical University, is being released Monday. The researchers use publicly available information from the U.S. Department of Transportation to rate the airlines for on-time performance, baggage handling, bumping passengers because of oversold flights, and complaints filed with the government.
Among the findings in this year's report:
- ON TIME: The percentage of flights that arrived on time rose to 79.9 percent last year from 76.2 percent in 2014.
- LOST BAGS: The rate of bags being lost, stolen or delayed bags dropped 10 percent in 2015.
- GETTING BUMPED: Fewer passengers were bumped off oversold flights; the rate dropped by 17 percent last year. That doesn't count people who voluntarily gave up their seats for money or a travel voucher.
- MORE COMPLAINTS: Airline customers filed more than 15,000 complaints with the Transportation Department last year, up from about 11,000 in 2014. Spirit Airlines and Frontier Airlines, budget carriers that charge lots of fees and had poor on-time records, had the worst complaint rates.
It was the fifth increase in complaints in six years. Still, more than 670 million people flew on U.S. carriers last year, so only a tiny slice bothered to complain to the government. Many more gripe directly to the airline. Frontier CEO Barry Biffle has said that his airline gets about 30 complaints for every one filed with the Transportation Department and it used to be a 90-to-1 ratio.
Complaints to the government topped 20,000 in 2000 but dropped sharply after the terror attacks of September 2001, which resulted in fewer people flying. Complaints didn't start rising again until 2004.
There are serious students of the airline industry who dismiss reports like the one from Wichita State and Embry-Riddle.
Brett Snyder, who writes the Cranky Flier blog, says the overall rankings don't tell travelers whether an airline is good or bad at what matters to them.
"It lumps everything together in a way that doesn't make sense for most travelers," Snyder says. "You should research what matters to you. If you're flying a specific route, you can look at on-time performance on that route."
Each month the Transportation Department lists flights that are chronically delayed and provides on-time figures for each airline at specific airports.
---
Follow David Koenig at http://twitter.com/airlinewriter
© 2016 The Associated Press. All rights reserved. This material may not be published, broadcast, rewritten or redistributed. L