7-year-old Ukranian war victim brought to DC for prosthetics
WASHINGTON - A 7-year-old Ukranian girl named Karolina is preparing for a flight from Dulles Airport back home. 
The trip marks the end of a months-long journey for her to get two prosthetic legs – all thanks to a program run by the D.C.-based Ukraine House.
Karolina was sleeping in her bed last October when her home was hit by a Russian airstrike.
She lost her legs and her mother was seriously wounded. 
Karolina is one of five people who Ukraine House brought to the states to get prosthetic limbs.
She's spent the last few months at Shriners Hospital in Boston, was fitted for two new legs, learned how to walk again, all while smiling the whole way and wanting to move faster than the doctors would allow her to.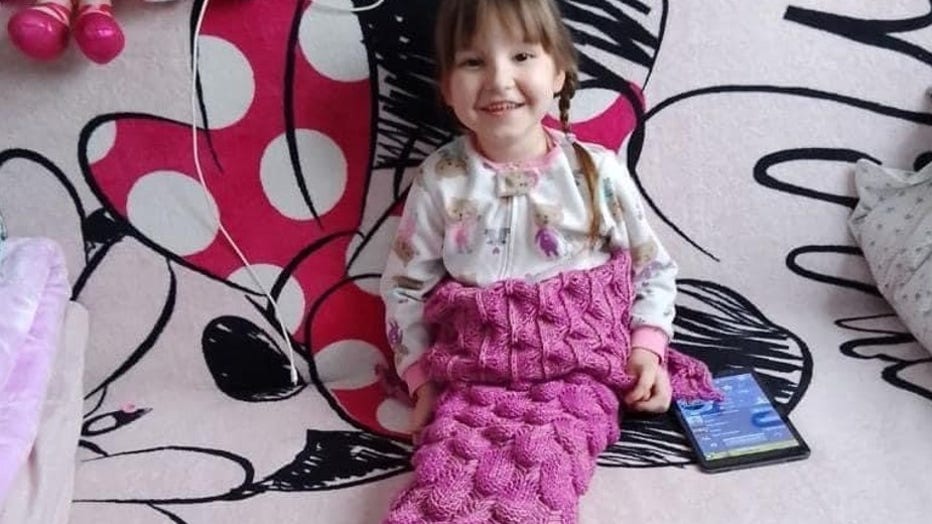 The Ukraine House program that made this happen is called Nezlamni, which translates to unbreakable.
Through a translator, Karolina's godmother Daria Khatyna says this 7-year-old, with a golden smile, is a sign of hope.
"They see videos, but it will be a completely different feeling when they see her in this amazing state of mind," Khatyna said through her translator Anna Volynets. 
She wants Karolina to feel as any other 7-year-old kid.
"Everyone who meets Karolina, they're saying she's not like the other kids and she's just phenomenal and she agrees that's he's just something else and she's amazing, and she definitely brings hope to everyone," she continued. 
Khatyna didn't want to say much about the war, other than how Karolina is a reminder of the human toll.
"We need to understand why we need to keep going, and why we need to protect those kids and why we need to keep fighting for this not to happen more," she said.               
Karolina is headed back to Ukraine now, making this pit stop in D.C. to meet with the Ukranian ambassador and make the long journey home. They're looking forward to going home and showing Karolina's progress in person while showing the world why they say the Ukrainians must prevail.