7-year-old leaves heartfelt note with cup of coffee for hardworking dad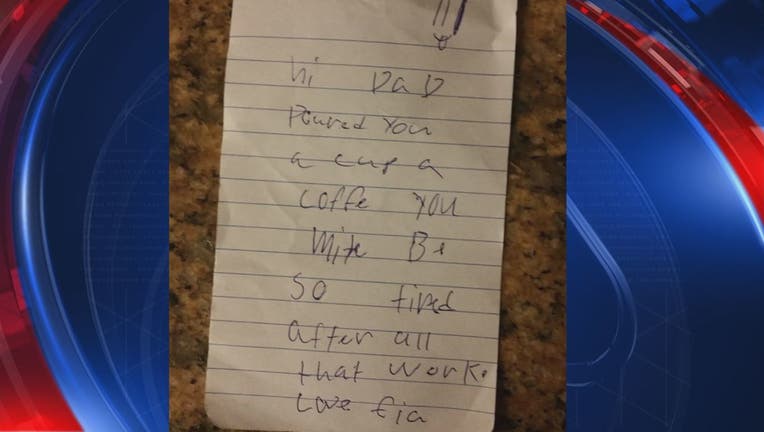 WASHINGTON - A little girl knew her hardworking dad would be home past her bedtime. Since she wouldn't be seeing him, right before her bedtime shower, she left him a heartwarming note with a cup of coffee.
Jessie Salcido anticipated being home from work at 3:30 a.m.-- of course his kids would be asleep by then. However, he had a three hour break in between work. Two of those three hours included class, which to his luck ended earlier than usual.