7 cheetah cubs born at Smithsonian Conservation Biology Institute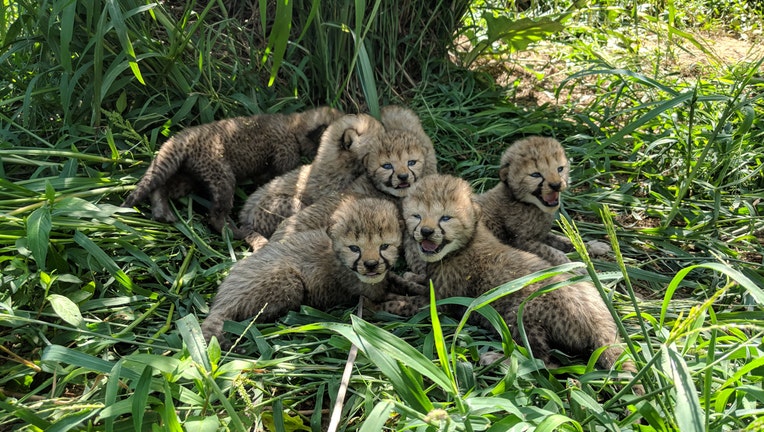 article
WASHINGTON - The Smithsonian Conservation Biology Institute is welcoming seven new cheetah cubs!
The cubs were born on July 9th to a first-time cheetah mother named Erin. The cute cubs all appear to be healthy and doing well, officials say.
"It is really exciting to have such a large and healthy litter of cubs, especially from first-time parents," said Adrienne Crosier, cheetah biologist. "Two of these cubs' grandparents also live at SCBI, so they are the third generation from some of the first cheetahs to ever live and breed here. That's really good news for the cheetah population worldwide. A global self-sustaining cheetah population in human care is becoming even more important with the continued decrease of animal numbers in the wild."
The work at the Smithsonian Conservation Biology Institute plays a leading role in the Smithsonian's global efforts to save wildlife species from extinction and train future generations of conservationists.