65-year-old Germantown man identified as victim in deadly motorcycle crash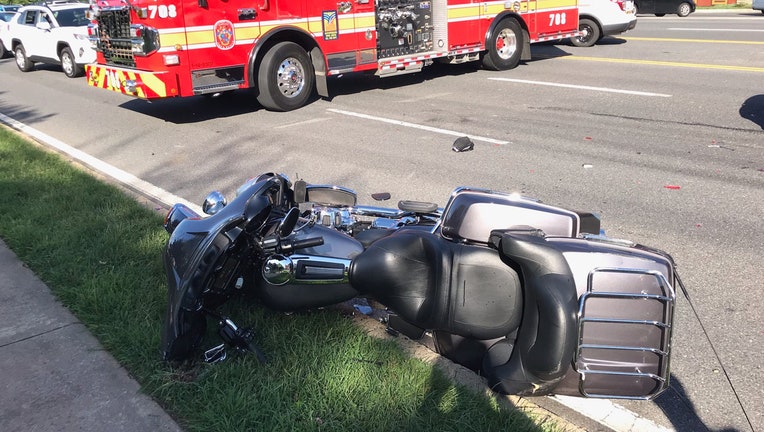 GAITHERSBURG, Md. - Montgomery County police say a Germantown man died several hours after a motorcycle crash in Gaithersburg late Thursday afternoon.
According to police, 65-year-old Gregory Anthony Davis Sr. was riding his Harley Davidson south on Woodfield Road near the intersection with Snouffer School Road around 4:42 p.m. when he collided the rear end of a vehicle.
Davis was rushed to a local hospital with life-threatening injuries, which he succumbed to Thursday evening.
The driver in the vehicle was not injured.
Investigators are still trying to determine what led to the crash.
If you have any information that might help their investigation, call (240) 773-6620.