63-year-old woman charged with sex trafficking at illicit spa in Rockville
WASHINGTON - 63-year-old Yang Jiang of New York was charged on Friday with sex trafficking after being accused of running an unlicensed spa in Rockville.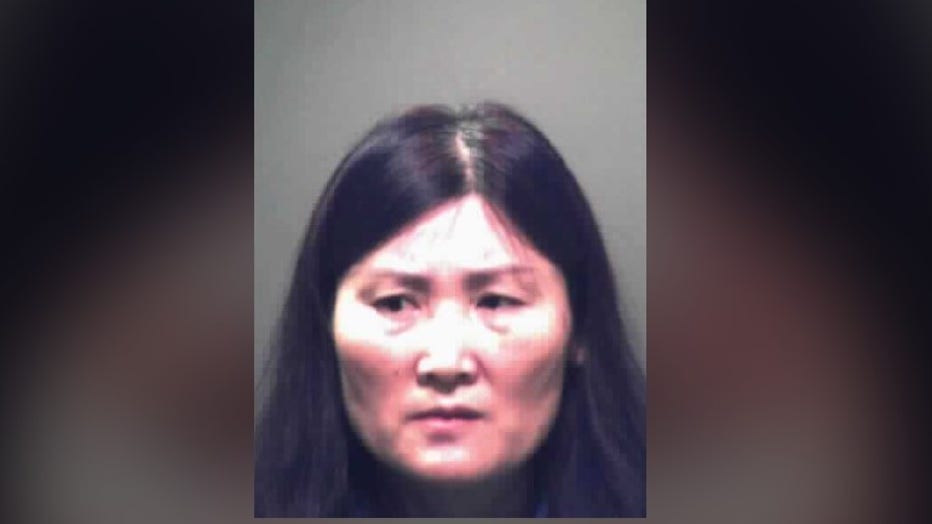 Yang Jiang is accused of running an unlicensed spa in the 14800 block of Physicians Lane in Rockville. 
Detectives began an investigation into the spa, located in the 14800 block of Physicians Lane, after seeing ads of Asian women in lingerie on a website known to solicit prostitution. During the investigation, they saw male clients entering and leaving the spa, and obtained a search warrant by the end of December. 
Detectives say one alleged sex trafficking victim stated she had been hired by Jiang to provide massage services, and could make extra money by providing sexual services. 
"This arrest is the third incident in recent months involving an illicit spa and human trafficking in Montgomery County," said Chief Marcus Jones. "Victims of human trafficking are not always forced into trafficking by brute, physical means. Victims are often coerced into being trafficked over a period of time through deliberate, psychological tactics used by their traffickers, so the signs of trafficking may not always be obvious." 
Police say more women may have been sex trafficking victims of Jiang, and are encouraging more to come forward by contacting the Montgomery County Crisis Center in person or by phone at 240-777-4000.