5 immigrants charged in murder of missing 15-year-old Frederick boy
FREDERICK, Md. - Authorities say they have arrested and charged five people in the murder of a teenage boy whose remains were found in a Frederick County state park nearly two months after he was reported missing.
Police arrested 21-year-old Alexis Alfredo Ayala Lopez, 23-year-old Jose Roberto Ramos Lopez, 29-year-old Ismael Lopez Lopez, 27-year-old Elmer Bladimir Reyes Reyes, and 20-year-old Ismael Ivan Rivera Canales in connection with the death of 15-year-old Limber Lopez Funez. All five are members of the violent gang MS-13, police said, and they have each been charged with first-degree murder. 
U.S. Immigration and Customs Enforcement (ICE) confirmed with the Frederick County Sheriff's Office that all five of the suspects are noncitizens who are in the U.S. illegally. 
Photo Credit: Frederick County Sheriff's Office
Funez was reported missing from his Frederick home on February 25, 2023 by family members. Police say the following day, they discovered a crime scene that indicated someone had been assaulted near where the boy had gone missing.
The search for Funez continued until human remains confirmed to be his were discovered on April 24 in the area of Gambrill State Park.
"Since Mr. Lopez Funez was first reported missing back in late February, we have had officers and detectives working tirelessly, investigating this case," said Chief of Police, Jason Lando in a statement. "Our team spent countless hours following leads and conducting searches all over the county. We were all hoping to find Limber alive and well, but sadly that did not happen."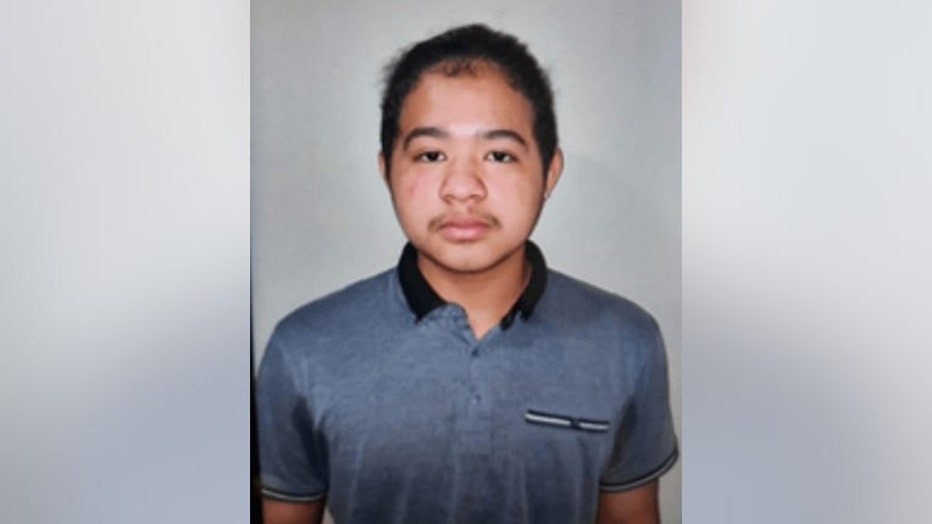 Limber Jocimar Lopez Funez
Detectives said they were able to collect digital, video, and forensic evidence that led to the identities of the suspects.
"On behalf of the entire team at FPD, our hearts go out to the victim's family. While we know it will not bring Limber back, we hope the arrests in this case will offer some closure to the Lopez Funez family," Lando said.
This case is still under investigation. Anyone with information is asked to contact Detective Yackovich at 240-549-4450 or at kyackovich@FrederickMDPolice.org. You can also contact the Frederick Police Department's tip line at 301-600-TIPS (8477), submit information via email to fpdcrimetip@frederickmdpolice.org, or send a text message to 240-674-TIPS (8477).