4 months later, no sign of California Powerball winner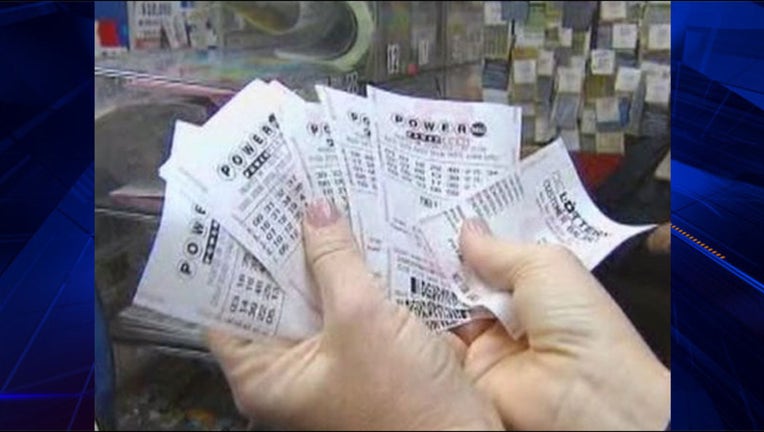 article
LOS ANGELES - (AP) -- As officials in New Jersey await the winner of Saturday's $429.6 million Powerball game, a California Lottery representative said he's losing hope that his state's ticket-holder for a world-record January jackpot will ever come forward.
Winners in Florida and Tennessee took just days to claim their shares of the $1.6 billion Powerball jackpot drawn Jan. 13. But there's been no sign of the third and final winner, who bought a ticket in Southern California.
In California, top winners get up to a year to contact lottery officials before the money automatically goes to schools.
California Lottery spokesman Alex Traverso said it's not uncommon for a jackpot winner to hold off for a few weeks to come forward - to allow time to hire lawyers, financial advisers, and, in at least one case, a publicist. But it would take "an extreme amount of patience" to wait four months before claiming that much money, he said Monday.
"I don't know about you, but if I had a $520 million ticket in my back pocket, I probably wouldn't be sitting on it," said Traverso, adding that he's concerned the person who bought the ticket doesn't know it's a winner.
The Lottery's publicity push seeking the ticket-holder ended after a few weeks, Traverso said.
Balbir Atwal, the owner of the Chino Hills 7-Eleven that sold California's winning ticket, said the experience has been "life changing." He split $1 million with 7-Eleven, and his store has seen up to 350 more customers every day since the January drawing, Atwal said.
"Customers feel lucky," said Atwal, who came to the U.S. from India in 1981 and owns four 7-Elevens. "They like that the winning ticket was sold here, and they find good stuff in my store."
Lottery ticket sales at the store have jumped 70 percent since January, Atwal estimated.
© 2016 The Associated Press. All rights reserved. This material may not be published, broadcast, rewritten or redistributed.