2nd suspect in brutal Dupont Circle assault arrested, DC police say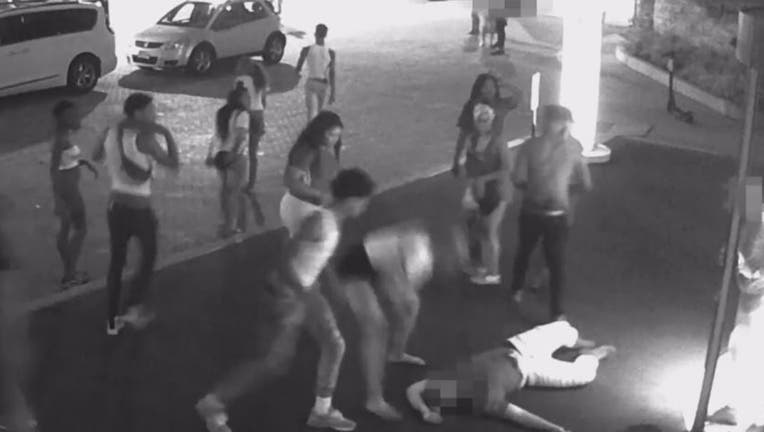 article
WASHINGTON - D.C. police have arrested a second suspect in a brutal gang assault outside of a Dupont Circle hotel in July.
Police charged a 17-year-old from Southeast D.C. with aggravated assault.
Police began investigating after an incident in which over a dozen teens attacked two men walking into the Hilton Washington in the 1900 block of Connecticut Avenue on Sunday, July 14.
PREVIOUS COVERAGE: Brutal Dupont Circle attack caught on camera involved over a dozen teens, some as young as 13-years-old, DC police say
Video of the incident captured by a surveillance camera shows the two men being surrounded while walking toward the doors of the hotel. 
One of the victims was able to get inside of the lobby while the other victim was punched and pushed to the ground after being swarmed by several of the attackers.
Last week, police made their first arrest in the case when they charged another 17-year-old with aggravated assault.