2 Wheaton men charged with rape of 12-year-old girl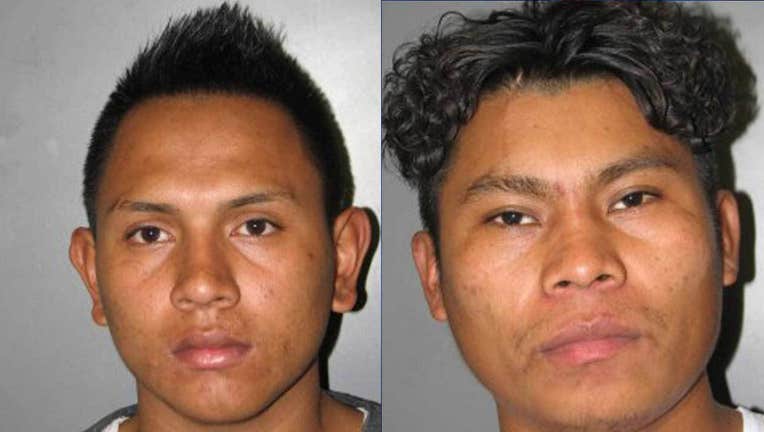 article
WHEATON, Md. - Montgomery County police have arrested two men for the kidnapping and rape of a 12-year-old girl in Wheaton.
Investigators say 24-year-old Enrique Carbajal, who was known to the victim's family, contacted the girl without parental permission at a home in Northeast D.C. on March 26. Carbajal then drove the girl to the Wheaton home he shared with the other suspect, 19-year-old Victor Tome. According to police, that is where the alleged sexual assault occurred.
Police say the 12-year-old was taken to Virginia afterwards.
On Wednesday, detectives arrested Carbajal and Tome at their home. Both of them have been charged with first-degree rape, second-degree rape, kidnapping, false imprisonment and second-degree assault.
They are being held on $500,000 bond.
Carbajal has also been charged by D.C. police with first-degree child sexual abuse and is awaiting extradition to Washington D.C. Alexandria police are also investigating similar sex crimes that occurred in their jurisdiction related to this case.