2 of 4 Maryland teens facing hate crimes for racist graffiti at Glenelg High School plead guilty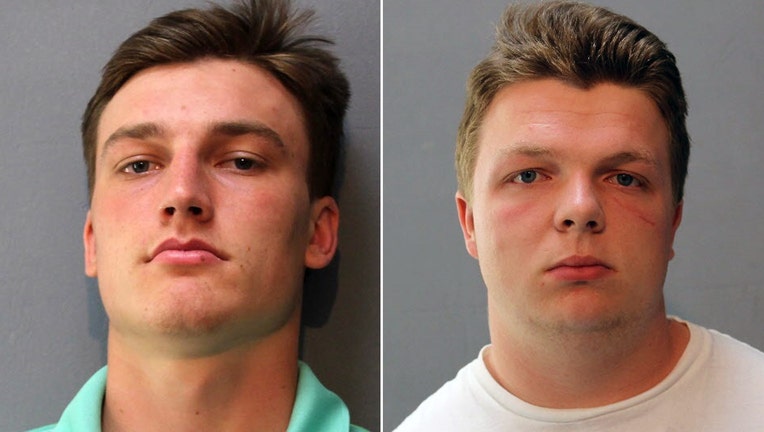 article
GLENELG, Md. (FOX 5 DC) - Two of the four teens facing hate crime charges for racist, anti-Semitic and anti-LGBTQ slurs spray-painted at a Howard County school have pleaded guilty, according to officials.
Joshua Shaffer and Seth Taylor pleaded guilty to a hate crime charge on Thursday, according to court documents. The Baltimore Sun reports the guilty pleas were part of a deal.
School officials at Glenelg High School in Glenelg, Maryland found the graffiti in the early morning hours of May 24. After reviewing surveillance video, authorities charged Shaffer, Taylor, Tyler Curtiss and Matthew Lipp with hate crimes. All four were senior students at the high school at the time.
Prosecutors say Shaffer wrote racist graffiti targeting the school principal, who is black. Shaffer was sentenced to 18 weekends at a detention center followed by supervised probation and community service, among other requirements.
Prosecutors say Taylor spray-painted "KKK" and swastikas around the school and was sentenced to nine weekends at the center and other requirements similar to Shaffer.
The trials for Curtiss and Lipp were set for January and February.
The Associated Press contributed to this report.