2 inmates who escaped Virginia prison arrested in Tennessee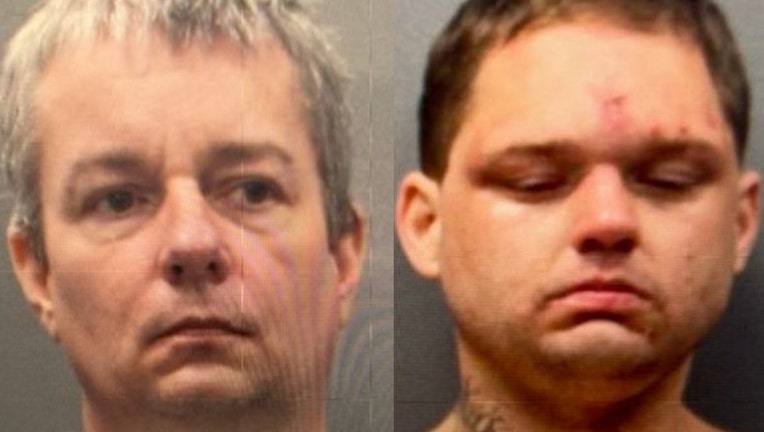 article
ABINGDON, Va. - Two inmates who fled a southwest Virginia jail are being held without bond on Saturday after they were captured in northeast Tennessee, authorities said.
The Washington County Virginia Sheriff's Office said 51-year-old Johnny Shane Brown and 31-year-old Albert Lee Ricketson escaped from the Southwest Virginia Regional Jail Authority in Abingdon Thursday around 2:45 p.m.
Officers located Brown and Ricketson in a barn on Friday in Rogersville, Tennessee, and arrested them without incident, the sheriff's office in Washington County, Virginia, said in a news release.
The barn was about 4 miles from a stolen SUV that the sheriff's office said it believed was used by the inmates. They were captured roughly 60 miles from the jail they escaped from.
Ricketson, 31, of Abingdon, had been convicted on two counts of first-degree murder, according to the Virginia sheriff's release. He was in the Hawkins County, Tennessee jail on Saturday, according to a sheriff's officer there.
Brown, 51, of Rogersville and identified as a federal inmate, was held Saturday in the Washington County, Tennessee, detention center, an officer said.
The Associated Press contributed to this report.