17-year-old shot, killed at Roosevelt High School: police
WASHINGTON - A teenager was shot and killed at Roosevelt High School in Northwest, D.C. Wednesday afternoon, according to D.C. police. 
Police are now turning to the public for help in piecing together what happened in the school's parking lot. 
According to Assistant Police Chief Morgan Cain, the fatal shooting happened after some type of altercation while school was still in session.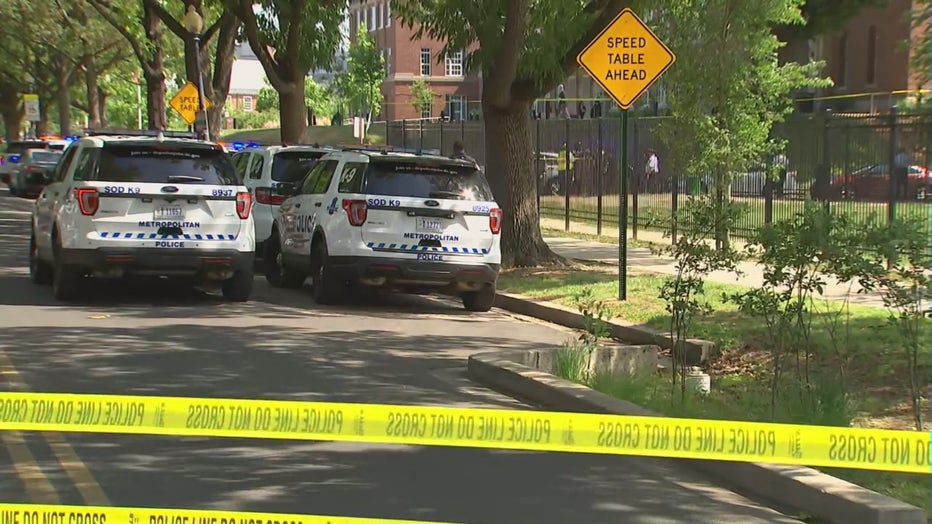 At approximately 2:24 p.m. Wednesday, D.C. police officers responded to the high school in the 4300 block of 13th Street, NW, for the report of a shooting. 
When police arrived in the area, they found the 17-year-old boy unconscious and unresponsive near basketball and tennis courts and a baseball field.
The victim was pronounced dead at a nearby hospital. Police have identified him as 17-year-old Jefferson Luna-Perez, of Northwest, DC.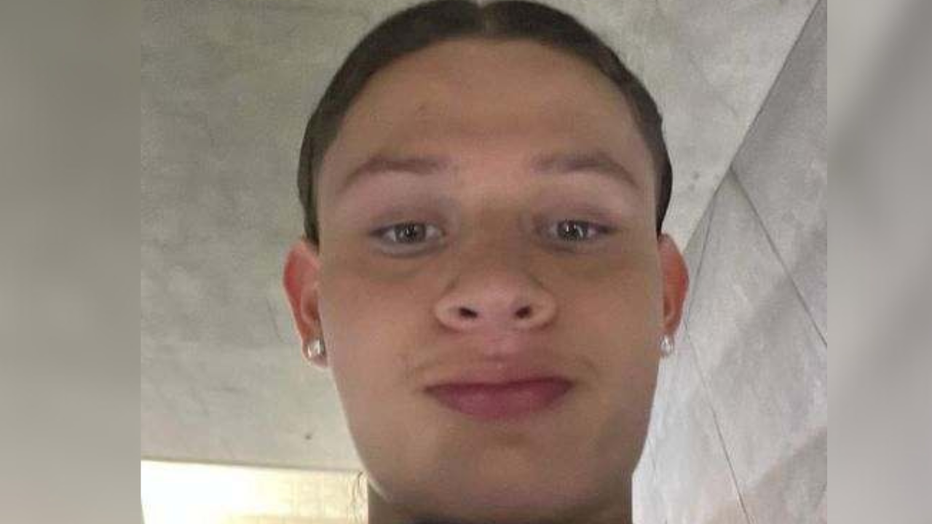 Jefferson Perez, 17 Photo Credit: Sonia Berrufino
 "I can't overstate how heartbroken I am right now for our kids, with what we see happening as a police agency and as a city," Assistant Chief Cain said. 
Police said they found the green BMW and the driver they were searching for, however, they're still investigating the crime.
Roosevelt High School and nearby MacFarland Middle School were on lockdown. Assistant Chief Cain confirmed that Powell Elementary School and Dorothy Height Elementary School were on alert status, but students have now been dismissed. 
Dozens upon dozens of police officers responded to the scene. FOX 5 also observed the victim's family in the area, speaking with police.
Grandmother mourns Roosevelt High School student shot, killed in parking lot
As Sonia Ferrufino sat near the crime scene where her 17-year-old grandson Jefferson Perez was murdered, all she could think about is how this could've been prevented.  
"They had already threatened him two times in school," she told FOX 5. "I told my daughter take him out Elda...take the boy out. They're going to kill him I told her ... I went to her apartment. I repeated it to her, and she didn't listen."  
She says a group of people at school had been giving him a hard time. 
Her grandson died after police said he was shot once in the parking lot at Roosevelt High School.  
"He was very happy, very funny. He joked a lot," Ferrufino said. 
Jefferson was a happy child – who loved to tell jokes, his grandmother recalled.
He came to the United States when he was 9 months old from El Salvador.  
She says she doesn't wish this pain on any mother – but what gives her comfort is her faith.  
"Because they'll have to answer to God … I don't wish this on any mother or any family, that they kill their child, but they left me without a piece ....  A little piece of what I have," she said tearfully. "The only thing I hope is that God gives me the strength and helps me to deal with all of this."  
Roosevelt High School's Principal Courtney Wilkerson sent a letter home to families, sharing the devastating news. 
"Please join me in keeping the family and friends of the student in your thoughts during this difficult time," Wilkerson wrote. "Coping with the effects of gun violence is a difficult experience, and we want to support our community through this time. We are aware that some students may have witnessed the shooting or the resulting emergency response as paramedics rendered aid. We immediately connected those students with our in-school counselor to provide students with a safe space to react and process their feelings and emotions.
The school's principal says students will receive additional support Thursday from the D.C. Public Schools Mental Health Supports Team. 
"The well-being of our students is paramount," Wilkerson wrote.  
Police are turning to the public for help in this case. They're asking anyone who knows anything about the shooting to contact them.
This is a developing story. Stay with FOX 5 for updates.