14 restaurants opening in the DC area in 2023
The new year means new restaurant openings in the DMV, from additional locations of classic favorites to first-time D.C. residents.
Here are 14 of the restaurants opening in 2023 in the D.C. region that we're looking forward to:
Call Your Mother
5035 Connecticut Ave NW
This D.C. staple is opening another new location in the former home of Little Red Fox. The Jew-ish deli posted the news on Instagram at the beginning of the month. The bagel joint will occupy the space once held by Little Red Fox, a neighborhood café that closed after nine years. No official word from Call Your Mother on when the new location will open.
Dave's Hot Chicken
3301 14th Street NW
If you're searching for the perfect hot chicken, Dave's might have it! The national chain set out to create perfection and after opening dozens of locations across the U.S. and the world, they're opening their first location in the nation's capital. The menu is simple - chicken (and some yummy sides). Dave's website simply says the 14th Street location is "opening soon."
DogHaus Biergarten
1837 M Street NW and 7401 Baltimore Ave., Suite A
Not one, but two new locations of this hot dog and burger spot are coming this year, one in D.C.'s Dupont neighborhood and one in College Park. DogHaus serves all their dogs, sausages and burgers on grilled King's Hawaiian Rolls in addition to their vast craft beer menu. Both locations on DogHaus' website only say they are "coming soon."
Haute Dogs
2910 N Sycamore Street
Don't worry, Virginia! Haute Dogs is opening a location in Arlington this year, serving up gourmet hot dogs and burgers. But their menu doesn't just stop there. Be sure to check out their fries, loaded tater tots and hand-spun milkshakes. The new location is expected to open in early 2023.
District Doughnut
3333 M Street NW
This popular doughnut shop is taking over the former Sweetgreen Tavern location in Georgetown (this one). Their current menu includes doughnuts like Funfetti, Peppermint Patty, Gingerbread Cake and more. District Doughnut's Instagram says they plan to open their new location in February.
Pastis
1323 Fourth Street NE
From the owner of nearby St. Anslem and Le Diplomate comes a new Union Market restaurant Pastis focused on the wonderful world of Italian cuisine. The New York favorite makes its way to the District to offer up dishes like Duck à l'Orange, Grilled Branzino, Lobster Frites and more. Pastis' website only hints that the D.C. location is coming in 2023.
Osteria Mozza
3276 M Street NW
Taking over the former Dean & DeLuca location in Georgetown is yet another Starr Restaurant venture, an Italian restaurant and market called Osteria Mozza. Restauranteur is partnering with L.A.-based chef Nancy Silverton to bring pizzas, fresh pasta dishes, wine and more to D.C., according to DCist. The restaurant will be accompanied by a market offering fresh produce, ingredients and more. No official word on an opening date. 
Sports & Social
1314 U Street NW
It's got games and food, and it's taking over the former The Smith location on U Street. At Sports & Social's first D.C. location, expect game-day favorites like nachos and burgers, arcade games like skeeball and tons of TVs to watch, well, whatever game you want! No official word yet on an opening date.
The Square
1850 K Street NW
A new food hall has entered the chat. The Square's website describes the concept as "a landmark cultural destination" where visitors can "taste every corner of the globe without leaving K Street." Specific restaurants are not yet listed, but The Square says to expect Hawaiian cuisine, Spanish creations, oysters, pizza and more. We're keeping an eye out for an official opening date as construction continues, but the website says the food hall is coming in 2023.
Thompson Italian
1024 King Street
This Alexandria Italian joint took over the former Hank's Oyster Bar earlier this month. Thompson Italian expanded from its location in Falls Church. Their menu includes dine-in options like garlic bread, lamb meatballs, squid ink bucatini, gnocchi, rigatoni and more. They also have a "Meals to Cook at Home" option and "Supper Trays," both coming soon.
Wagshal's at Bonfield's
6124 Macarthur Blvd.
Fixing up this piece of Bethesda history is a high-end bodega chain. Bonfield's Garage is one of the last early automobile repair garages, and Wagshal's plans to turn it into a market and BBQ joint offering quality produce, meat and seafood. Wagshal's, a deli and gourmet market, has multiple locations across D.C. You can follow along with their renovation progress on their website.
Thaiverse Restaurant
1610 20th Street NW
Dupont is getting a new Thai restaurant with a British twist. Thaiverse is opening its first D.C. location, serving up authentic, southern-style Thai food. They also plan to open up a British pub called Step-Childe Harold, paying homage to Childe Harold which operated at this location from 1967 to 2007 and served guests from Bruce Springsteen to The Ramones. Thaiverse's website says both spaces are "coming very soon."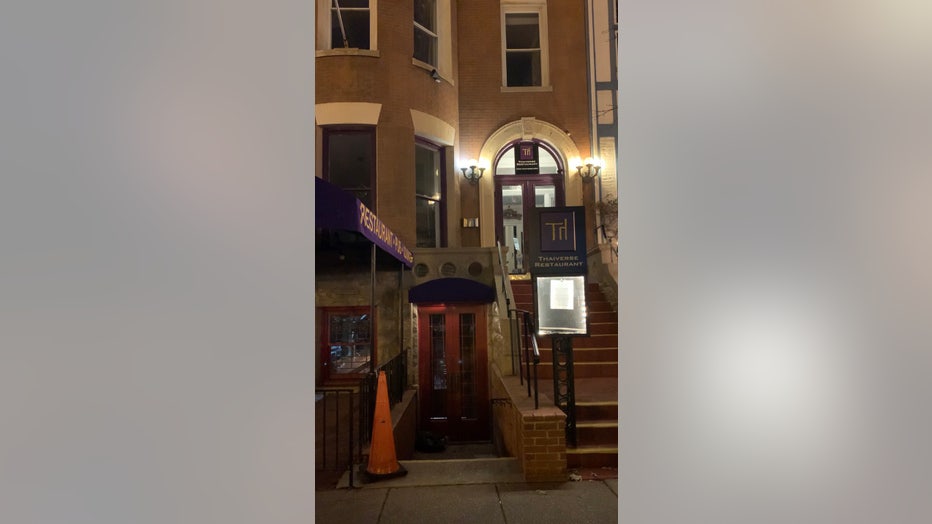 Paste & Rind
904 H Street NE
Say cheese! Paste & Rind tells Popville that their women-owned artisan cheese counter and wine bar will hopefully be open by the end of January. They have been operating virtually in D.C., but this will be their first brick-and-mortar location. Have a wine and cheese tasting featuring local favorites with small plates in the former home of Dio Wine bar.
Colada Shop
1900 N Street NW
This Cuban-inspired concept will open its fifth location, serving up tostadas, sandwiches, empanadas, pastelitos and more. Original to the Dupont location will be dishes such as Arroz con Pollo, mojo-marinated chicken, BBQ ribs and more. And, of course, Colada Shop's rum-focused classic and original cocktails will be available. The new location opens Jan. 18.