100-year-old World War II veteran honored at World Series Game 5
WASHINGTON (FOX 5 DC) - A very special fan was honored at Game 5 of the World Series on Sunday night at Nats Park.  
100-year-old World War II veteran Sidney Walton of San Diego received a standing ovation as he waved to the crowd from the big scoreboard screen.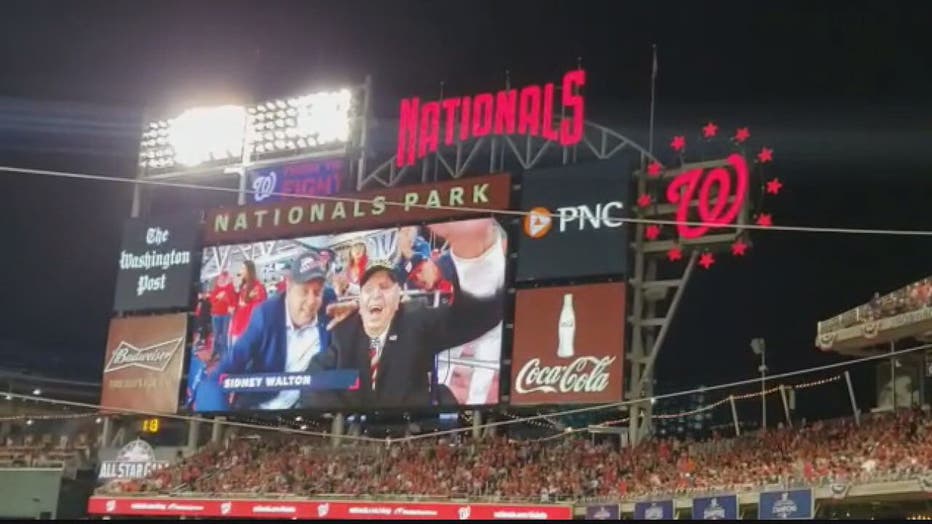 After the game, he and his son, Paul, were greeted with cheers and chants of "U.S.A., U.S.A.," as they entered Mission Bar across from Nationals Park.  
The two stayed until closing, showing up in photos and videos posted on social media.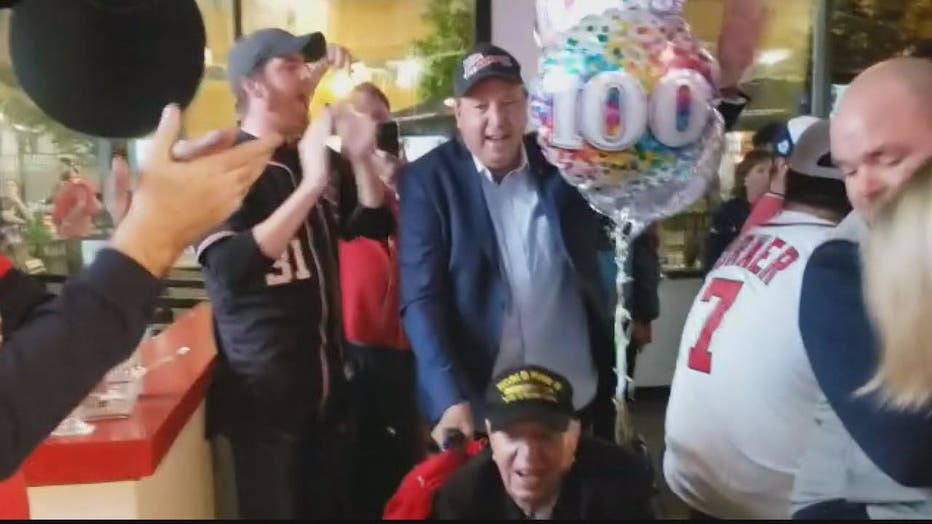 Paul Walton tells FOX 5 they are on a mission to visit all 50 states.
It had been a regret of his father's that he never met a Civil War veteran so they are traveling the country to introduce as many people as they can to a World War II veteran before it's too late.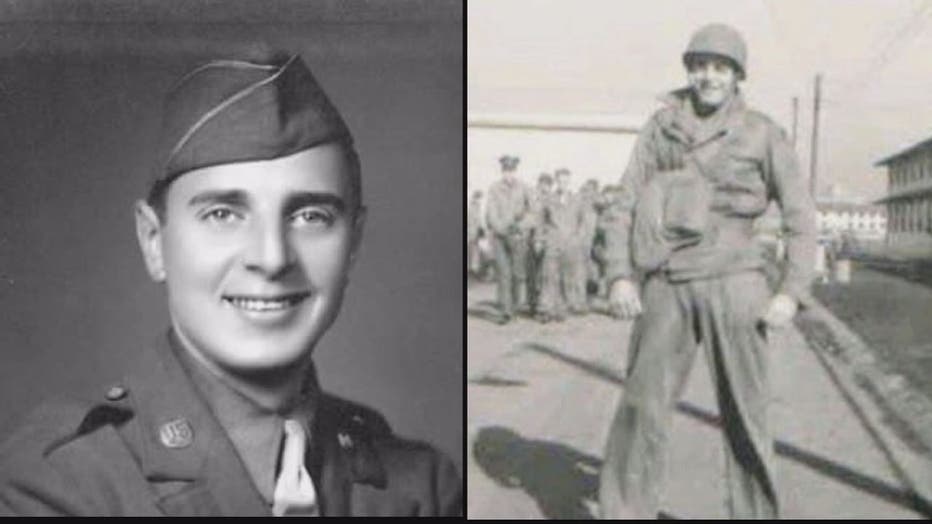 Paul created the website gosidney.com for people to follow their adventures and donate to help with travel expenses.
He says it's a dream come true to be able to spend this time with his father and help keep the stories of the "Greatest Generation" alive.