'100 percent sign me up': Lacey Chabert talks possible Party of Five reunion
Could a Party of Five reunion be possible? Well if it's up to Lacey Chabert, who starred on the hit 90s sitcom, the answer would be yes!
The actress joined FOX 5's GoodDay DC program on Friday to talk about her upcoming Hallmark film trilogy, and during the interview she also touched on a Party of Five reunion.
FOX 5's Holly Morris asked Chabert if it was possible that the cast of the hit show could get back together for a reunion special. While Chabert was not sure if anything was in the works, she jumped at the idea saying she "would love that! 100 percent sign me up!" 
READ MORE: Jen Shah sentencing: Judge gives 'Real Housewives' star 6.5 years in prison
She also added, "I want to know what Claudia's doing," talking about her character from the show.
Chabert said she would love to see her former cast members because the show was such a big part of her life, and helped shape her into who she is.
"It's unusual to be somewhere for years, you know, and they're family to me. I think about who I am today and how much, so much of that, is a result of that wonderful group of people, and you know, we're forever bonded and connected," Chabert explained.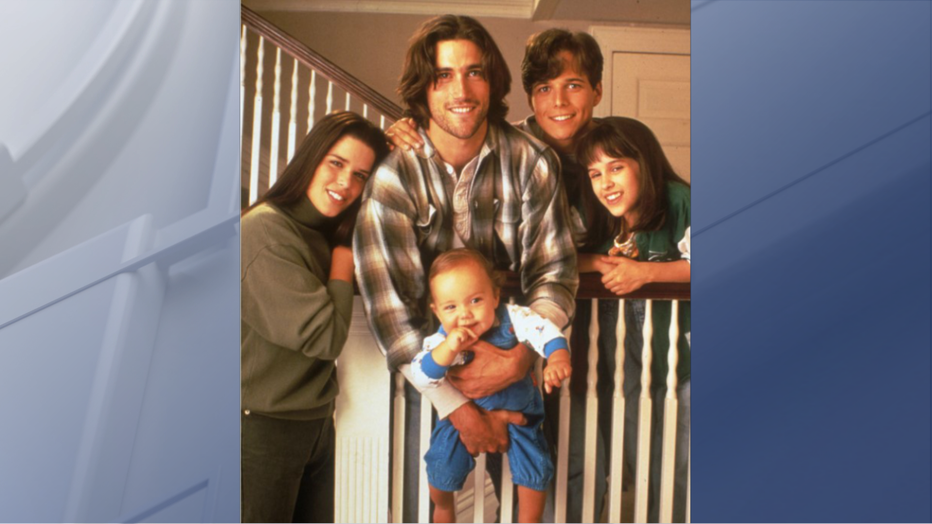 Holly also asked Chabert about whether she enjoys talking about the show, and if it gets old having to answer questions from fans.
"People ask us that all the time, like does that get old, and it's like no," said Chabert. "Whenever you're a part of any sort of project, you do it in the hopes that it's going to resonate with people. They will love it and enjoy it. And so when people bring up projects that you've done years later, I think it's a compliment."
READ MORE: Jeremy Renner shares photo from hospital bed after snowplow accident: 'Thank you all for your kind words'
Party of Five, which aired on FOX from 1994 to 2000, followed a family of five children who are dealing with the aftermath of unexpectedly losing their parents in a car crash.