Gas prices unseasonably high despite a drop in demand: AAA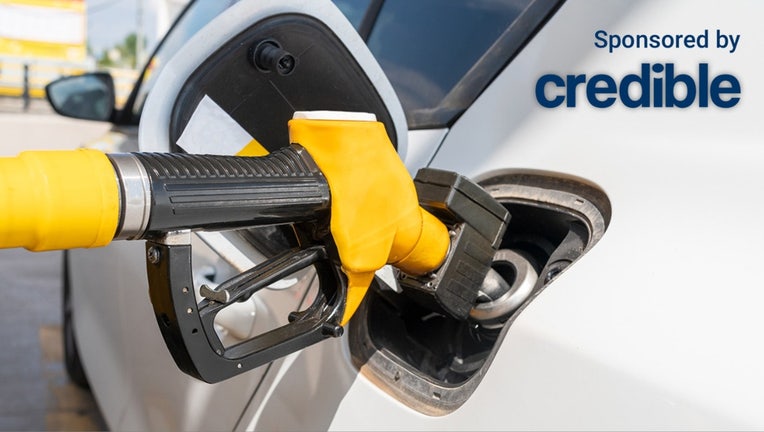 article
High oil prices continued to offset the impact that a drop in demand for fuel should have on gas costs, according to the latest report from AAA.  
Nationwide gas prices dipped on average by only three cents to $3.83 for the week ending Sept. 28, AAA said. The national average is two cents more than a month ago and seven cents more than a year ago. Fluctuating oil prices, which topped $90 a barrel, have limited seasonal price decreases typically seen during the lower-demand fall driving season.
"Oil is stubbornly staying above $90 per barrel for now, and it's the main ingredient in gasoline," AAA spokesperson Andrew Gross said. "Gas prices will likely keep falling, but it's going to be slow and unsteady, so expect some days where it might edge higher a bit."
If you want to lower your car ownership costs, you could save by shopping for cheaper auto insurance to reduce your monthly premiums. Visit Credible to speak with a car insurance expert and get your questions answered.
Students headed for college worried they don't have the money to pay for it, survey says
Refinery issues could drive prices up in some states
Outages at U.S. oil refineries have led to a tightening in fuel supplies. These issues have had an oversized effect on gas prices in some states, especially in Southern California, Arizona and Nevada, according to Patrick De Haan, head of petroleum analysis at GasBuddy. De Haan said that refinery issues may continue to impact gas prices as other suppliers begin maintenance.
"Overall, the largest issues impacting gas prices remain refinery disruptions, but also the price of oil, which has held around $90 per barrel as Saudi Arabia and Russia maintain significant production cuts," De Haan said.
Although oil prices retreated some after the Federal Reserve indicated that more interest rate hikes could happen this year, they could potentially increase to as high as $150 per barrel if demand for fuel rises as Saudi Arabia and Russia continue to erase production, De Haan said. 
Gas price volatility means you may be paying more than budgeted to fuel your car. One way to find savings is by shopping for cheaper auto insurance premiums. Credible can help you compare multiple insurance quotes free of charge.
Student loan repayment may force some to take on more debt: survey
Here's how to boost your fuel efficiency
Drivers could create more savings by spending less on fuel, according to a GasBuddy report. Optimizing your vehicle for gasoline consumption is one way to save on gas costs. Here are five common mistakes drivers make that lower their fuel economy:
Inflate your tires properly
Keeping your tires inflated adequately can prevent car damage and improve fuel efficiency. One way to ensure you are doing this is by checking your tire pressure regularly. The U.S. Department of Energy has proven that under-inflated tires hurt your fuel consumption and for every unit of psi your tires are under pressure, you can expect a 0.4% drop in your fuel efficiency. 
Go easy on your AC
Summer in some places means blasting the AC to cool your vehicle. But as temperatures drop, cracking a window instead of cranking the air conditioning in your car could save you money. AC usage can increase fuel consumption, both when you're driving and idling. And according to the EPA, using AC can reduce fuel economy by up to 25% in the worst conditions.  
Carry a lighter load
Your vehicle's weight can also significantly affect what you pay for gas. The heavier the car, the more energy it requires to move. It can also decrease a vehicle's rolling resistance, the force created by friction as your car's wheels roll over the road. Lighten the load that you are carrying to help your vehicle move with less effort.  
Practice steady driving
Poor driving habits that accelerate or slow your driving suddenly can decrease your fuel efficiency by as much as 25% on the highway, according to the U.S. Department of Energy. For every five miles above 50 you travel on the road, you waste an extra $0.20 in gas. 
Take care of your car
Regular car maintenance is crucial to developing better fuel economy – without it, your car won't run as efficiently. Take your vehicle for routine maintenance, and always address oil changes and engine lights. 
Another way to lower your overall cost of car ownership is by shopping for cheaper auto insurance to reduce your monthly premiums. Visit Credible to compare your options without affecting your credit score.
Hardship withdrawals from retirement accounts increased in the second quarter: report
Have a finance-related question, but don't know who to ask? Email The Credible Money Expert at moneyexpert@credible.com and your question might be answered by Credible in our Money Expert column.