Chipotle customer reveals how she gets extra food for under $10: 'The bowl will be gigantic'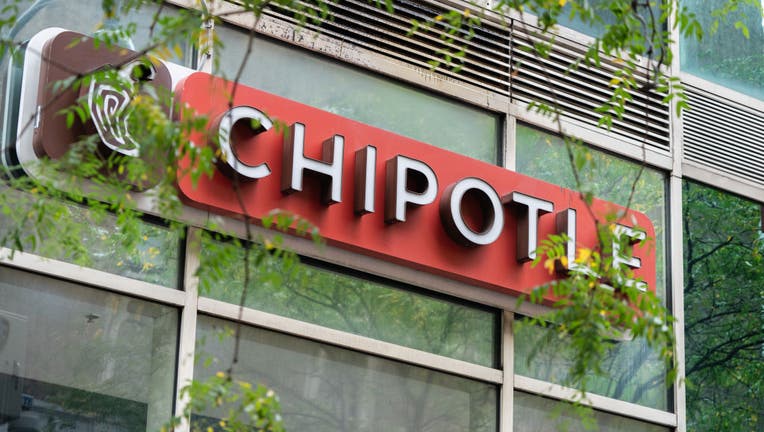 article
A childcare worker from Virginia has gone viral for sharing how she maximizes the amount of food she gets when she orders food from Chipotle Mexican Grill, and the fast-casual restaurant chain has confirmed to FOX Business that the hack is legit.
Hayley Malinowski, 20, a full-time nanny who works in northern Virginia, created and uploaded a TikTok video claiming she gets enough food to count as "four meals" when she requests extra portions of non-protein sides, which reportedly amounts to $9.18.
In her viral video, Malinowski demonstrated the amount of food she typically receives when she places her extra side order, which she poured into a plastic container.
CHIPOTLE REMOVES THIS FOOD ORDER OPTION AFTER WORKERS CALL OUT CHEAP BURRITO HACK
"This is how much food I got," she said in her video while she holds up her container, which appears to be nearly filled to the top.
Malinowski told FOX Business that she chooses the extra serving option when she selects her sides and toppings when ordering on the Chipotle app.
She orders a chicken burrito bowl with the standard amount of chicken it comes with, but she adds an extra serving of brown rice and pinto beans.
For her toppings, she requests extra servings of fresh tomato salsa, roasted chili-corn salsa, romaine lettuce, sour cream, cheese, fajita veggies and tomatillo-green chili salsa.
"Since I am a nanny, I often find myself having to rush lunches or quickly find easy lunch that can last the whole day while I am with my nanny kid," she wrote in a direct message to FOX Business. "I use chipotle as a main restaurant for my lunches purely because I get the most food for less money. I have gone to multiple locations and my hack has worked."
$3 CHIPOTLE BURRITO ORDERING HACK GOES VIRAL ON TIKTOK: 'SEE THE AMOUNT OF FOOD'
She continued, "Getting extra protein is an extra $3, so I never get extra, so I can save money. I don't get chips or a drink because I have my refillable water bottle. At the end of my order, it's $9.18."
 
Malinowski wrote that she sets her order for pickup on the app, and she hasn't had an issue getting extra side and topping servings at various Chipotle locations throughout Virginia in the last year.
A representative from Chipotle Mexican Grill confirmed to FOX Business that customers can in fact order extra sides and toppings without incurring an additional charge – but the order has to be placed online.
"The Chipotle app and Chipotle.com allows users to make any ingredient light, standard, or extra at no additional charge, however, we have a maximum of three sides per entrée as it increases environmental waste and results in a poor experience for our food, our employees and our customers waiting for orders," Chipotle's spokesperson wrote in an email.
CHIPOTLE ADDS TORTILLA FEE FOR BURRITO BOWLS, TWITTER REACTS DISAPPROVINGLY   
Guacamole, queso blanco, side tortillas and double protein selections are exceptions that incur an additional charge at Chipotle, and this applies to digital and in-restaurant customers, the fast-casual chain acknowledged.
When asked why she pours her burrito bowl into a plastic container, Malinowski told FOX Business that she does this because she finds that it better holds the large amount of food she receives.
"I put the food into the container because there is so much food in the bowl that it's impossible to stir the food around without making a mess," Malinowski explained in her message to FOX Business. 
"I eat lunch in my car, so the last thing I want to do it make a mess in my car," she continued. "I also put the food in a container because I find that the Chipotle bowls aren't able to hold my order very well for long. The bowl will begin to become soggy, and I hate that."
"That day I filmed this I knew I would be getting chipotle and knew that the bowl will be gigantic, so I brought the container," Malinowski wrote. "I usually do this every time."
GET FOX BUSINESS ON THE GO BY CLICKING HERE
Malinowski's TikTok video has been viewed over 95,600 times since being uploaded on Tuesday, Aug. 8.
Read more of this story from FOX Business.