Lost dog's day goes viral on Twitter; man who found him says Frosting will be part of his 'furever family'
WASHINGTON (FOX 5 DC) - Kristofer Goldsmith found a lost dog wandering the streets of Northwest, D.C. and now their time spent together has gone viral!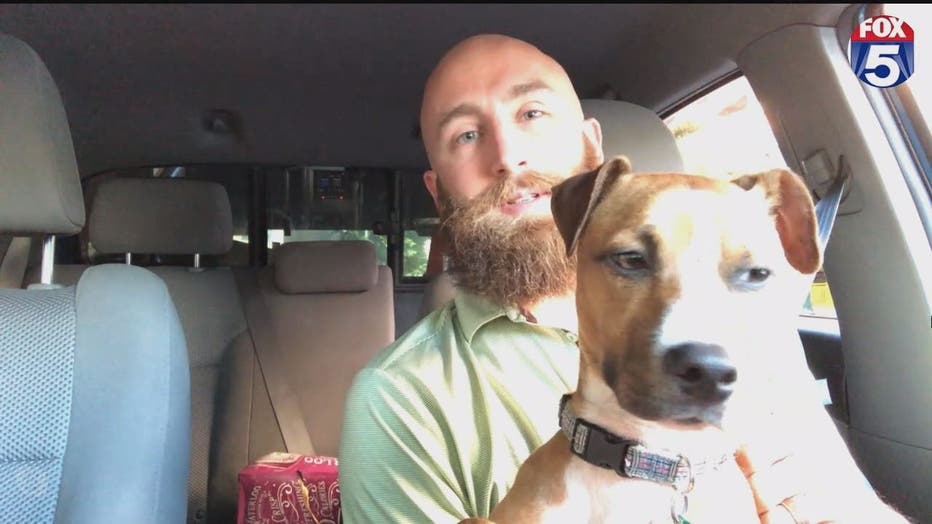 It was Wednesday morning. Kristofer says he was heading to work when he saw the dog he later learned was named Frosting. He put Frosting in his car and spent the last few days trying to track down his owner.
On Friday, Kristofer told FOX 5 that he had not heard back from Frosting's owner and now the adorable dog "will be part of our furever family."
Kristofer and Frosting spent lots of quality time together throughout the week.You can see all of their fun on Twitter!