Triple-digit heat returns Monday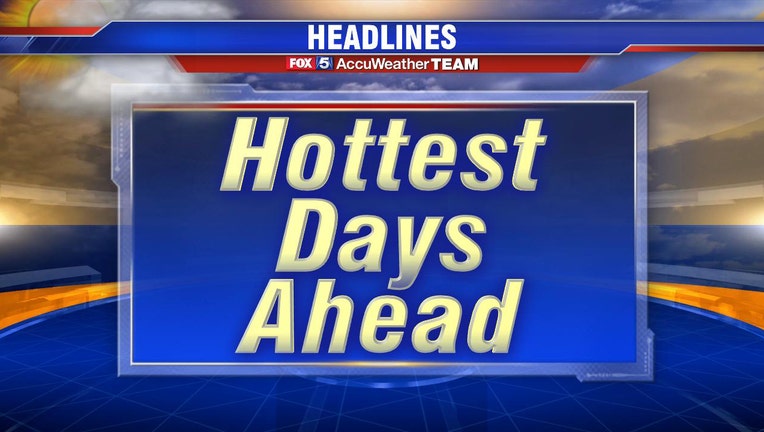 WASHINGTON - The seventh heat wave of the summer is set to start in earnest Monday, when the heat index is forecasted to reach as high as 103 degrees.
Triple-digit heat will return Tuesday as well. 
High temps are expected to hit the mid-90s Sunday, which like Saturday will feature the chance of a few storms in the afternoon and evening.
The DMV won't cool down again until Friday, when highs are forecasted in the low to mid-80s.
Watch the full seven-day forecast below from Fox 5 meteorologist Gary McGrady: