North Carolina woman may face charges for sheltering pets during Hurricane Florence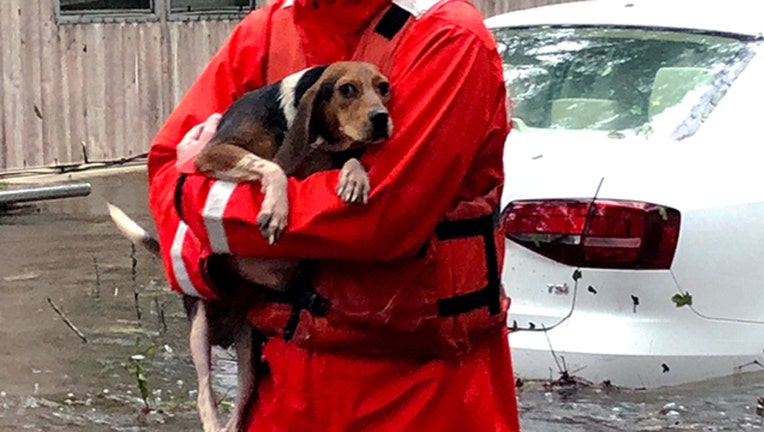 article
A North Carolina woman could face charges after sheltering more than two dozen pets as Hurricane Florence moved through, WNCN reports.
Tammie Hedges told the news outlet that she received a call from Wayne County animal services manager who told her, "you can voluntarily hand over the animals, or I can go get a warrant."
The Goldsboro News-Argus reported that the manager said Hedges could face charges for taking in the animals.
Hedges runs Crazy's Claws n Paws, a non-profit group that helps low-income families with veterinary bills, pet supplies, and other needs. She acknowledges that the facility is not formally registered as a shelter, but said she believes she shouldn't face charges.
"We're not just gonna let (the animals) suffer and die and drown," Hedges told WNCN.
She decided to turn the animals over, but still could face charges.
The investigation is ongoing, but it is unclear what those charges would be.