University of Virginia men's basketball team turns down White House visit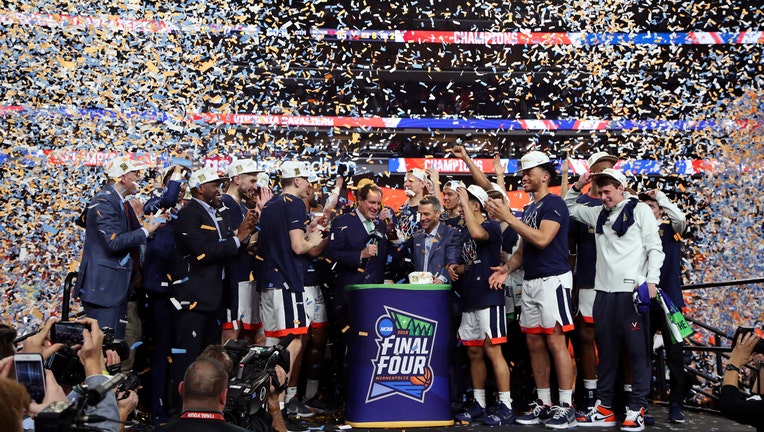 article
CHARLOTTESVILLE, Va. (FOX 5 DC) - The University of Virginia men's basketball team has declined to visit the White House in the wake of their NCAA championship victory.
Cavaliers coach Tony Bennett was quoted on the program's Twitter feed as saying that the players were "either pursuing other pro opportunities or moving on from UVA" and that it would be "difficult, if not impossible" to gather the team together.
Professional and college athletics teams that win national championships are traditionally honored with visits to the White House.
A number of professional teams have refrained from visiting the White House following recent championships - citing political differences with the Trump administration.
The Clemson University football team visited the White House after winning the college football championship during the federal government shutdown.
Memorably, the Tigers dined on fast food.