Scherzer gets hometown start in NLCS Game 2 at St. Louis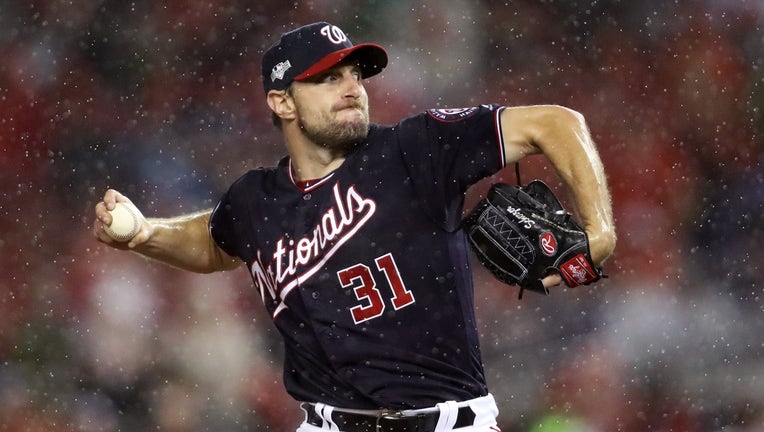 ST LOUIS - Washington ace Max Scherzer starts Game 2 of the NL Championship Series in his hometown of St. Louis this afternoon.
But Scherzer is showing little interest in reliving old times, saying he has "a bigger task at hand," winning the game for the Nats.
Scherzer was terrific in the Division Series against the Dodgers, striking out 10 in eight innings of one-run ball.
Adam Wainwright pitches for the Cardinals. He threw 7 2/3 scoreless innings in Game 3 of the NLDS against Atlanta.