Redskins' Montae Nicholson had prior DUI arrest in 2017, court records show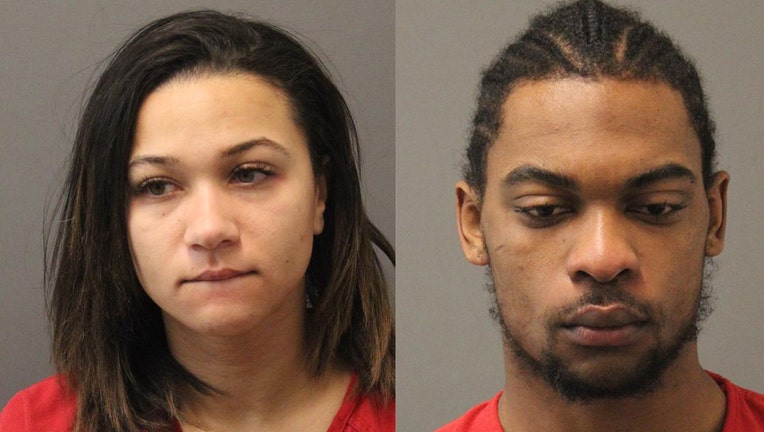 article
ASHBURN, Va. (FOX 5 DC) - There is new information in the arrest case of Washington Redskins safety Montae Nicholson. Court records show that one of the victims in the early Tuesday morning assault has a fractured skull while the other suffered injuries to his face.
Court records also show Nicholson had a prior arrest for driving under the influence and admits he was drinking heavily that night.
RELATED: Video shows Redskins player Montae Nicholson in fight in Loudoun County
Video obtained by TMZ Sports purportedly shows the Redskins player beating a man in the middle of the street and throwing a punch that appears to knock him out.
Sheriff's deputies who arrived on the scene reported finding a victim unconscious.
The most serious injury appears to have come when Nicholson's friend, Sydney Maggiore, struck a female victim over the head with a bottle and "fracturing her skull."
Nicholson admitted to investigators to having "consumed a large amount of alcohol" and also admitted having been arrested in "Pennsylvania on a DUI charge in 2017."
RELATED: Redskins' Montae Nicholson placed on non-injury list
Court records also show Maggiore has had nine run-ins with the law since 2012. She has a felony conviction for embezzlement, a conviction for shoplifting, a ticket for reckless driving and numerous speeding tickets.
Maggiore was stopped as recently as Dec. 10 for failure to obey a highway sign.
Nicholson and Maggiore were drinking Monday night inside the World of Beer at One Loudoun and got into the fight with another couple after investigators say they pulled up in a car and honked their horn. The reason for the attack is still unclear.
Maggiore has another court date Friday morning in Loudoun County.
FOX 5 has reached out to the Redskins for comment on Nicholson's prior arrest for DUI, but we were referred to his agent. We have not heard back from Nicholson's agent as of Thursday evening.