Officials set sights on wooing Washington Redskins back to District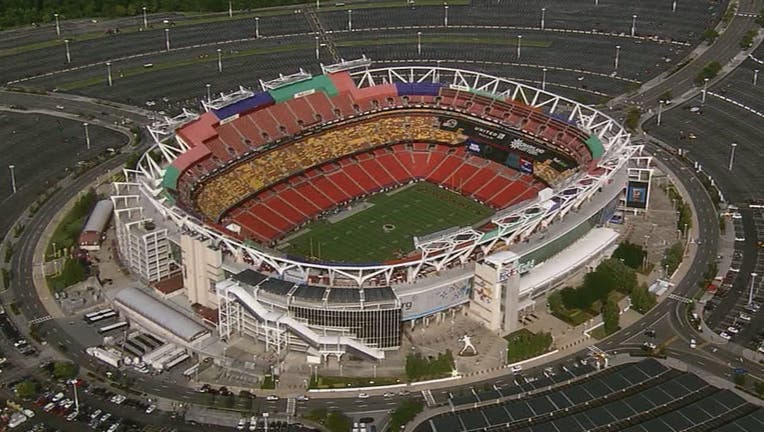 WASHINGTON - It's no secret that Dan Snyder is looking for a new home for the Washington Redskins as the lease on FedEx Field expires in seven years. While Mayor Muriel Bowser is making a major push to bring the team back to the District, other DC officials aren't very keen on the plan.
"You only have to look at the Capitol One Arena and see what it has done for Downtown Washington D.C. You only have to look to Nationals Park and now what's happening at Buzzard Point and will soon see a new transformation in Ward 8 in a new home for the Washington Mystics, but still we think that something is missing," Bowser said during a press conference on Thursday.
The mayor never came right out and said she wants to see a new stadium built where RFK Stadium now sits, but it's exactly what she and other lawmakers in the city would like to see.
A senior administration official told FOX 5 it's the only location that works for a new football stadium in the District. The same officials said any deal with the owner of the team would be modeled on how the city built the new soccer stadium for D.C. United. The city would provide the land and the infrastructure while the team builds the stadium.
The thought would be to knock down RFK Stadium and build a new stadium that may be smaller than FedEx Field at the location, but it could feature a dome, which could potentially draw the Super Bowl to Washington.
Ward 2 Councilmember Jack Evans said putting the team at RFK is the best option in the entire region.
"Not to knock Maryland and Virginia but they don't have anything that rivals that. Maryland struggles with Metro and as I'm fixing Metro it will get better and better. There is not a site in Maryland that has the access and Virginia is just too far out. They are talking about one out at Dulles Airport and it would really erode the fan base and frankly, there is no road system out there. RFK site, let's talk about that," Evans said.
Evans said if the city was going to make a proposal it would need to happen soon as the lease on FedEx Field expires in 2026. Two sources familiar with the idea said there have so far been no negotiations and no official proposal. While support for a proposal is gaining steam, there is steady opposition.
Councilmember David Grosso is opposed to the team's name and doesn't want to see the team back in the District. Councilmember Charles Allen said he thinks it would be a waste of money.
"At a time when we need to be spending millions of dollars on affordable housing, millions of dollars to fix up our schools, I don't want to spend millions of dollars building a stadium for a billionaire. I don't think it is the right way to go," Allen said.
Allen represents the east end of Capitol Hill where a new stadium may not be a welcome addition to the neighborhood.