Here are the worst spring allergens that will make you cough, sneeze and rub your watery eyes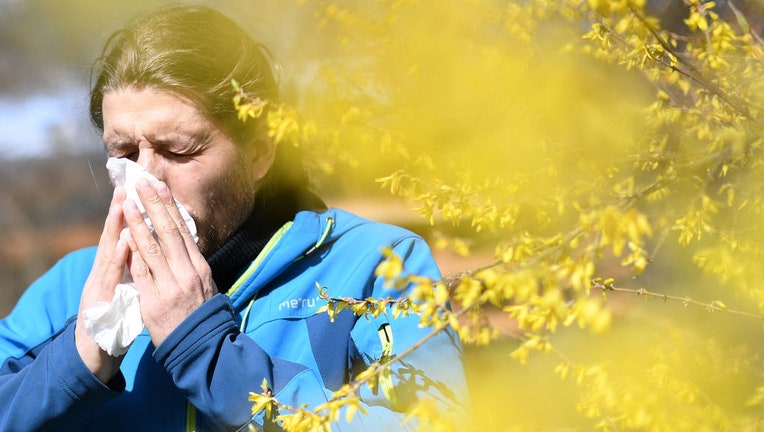 article
Nature comes back to life as winter ends and spring and summer arrive, but millions of Americans will start to sneeze, cough and wipe their eyes as spring allergy season begins.
Spring isn't the only time for allergies to annoy you, however. Many people who suffer from seasonal allergies feel fine in the spring but can be affected during the summer, fall and winter. And for some, it's a year-round annoyance.
ALLERGY ALERT: EARLY SPRING BLOOMS ARE HERE AND COULD MEAN 'A LONGER AND MORE INTENSE POLLEN SEASON'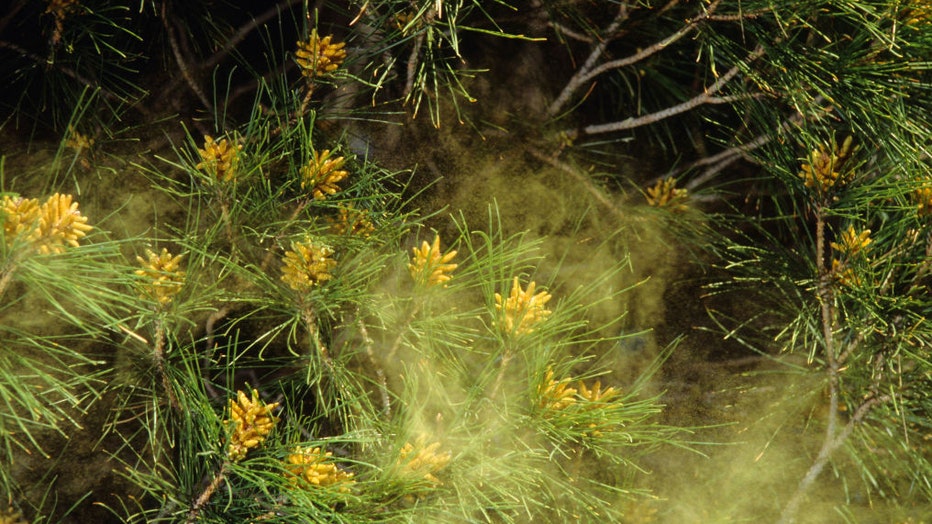 FILE-An airborne cloud of pine pollen from male pine cones, Pinus species, Bisbee, Arizona, USA, (Photo by Wild Horizons/Universal Images Group via Getty Images)
Plants releasing pollen in the spring can turn a beautiful day outdoors into a nightmare.
And with warmer temperatures reported across the country over the past several weeks, it appears allergy season came early.
"We're seeing activity way ahead of schedule across the southern states. And now we're starting to get reports for very early activity all up the eastern side of the U.S. too," Theresa Crimmins, director of the USA National Phenology Network (USA NPN), told FOX Weather. "All the way up into even New York, Massachusetts and Maine."
WHY SEASONAL ALLERGIES ARE BECOMING WORSE
Pollen is problematic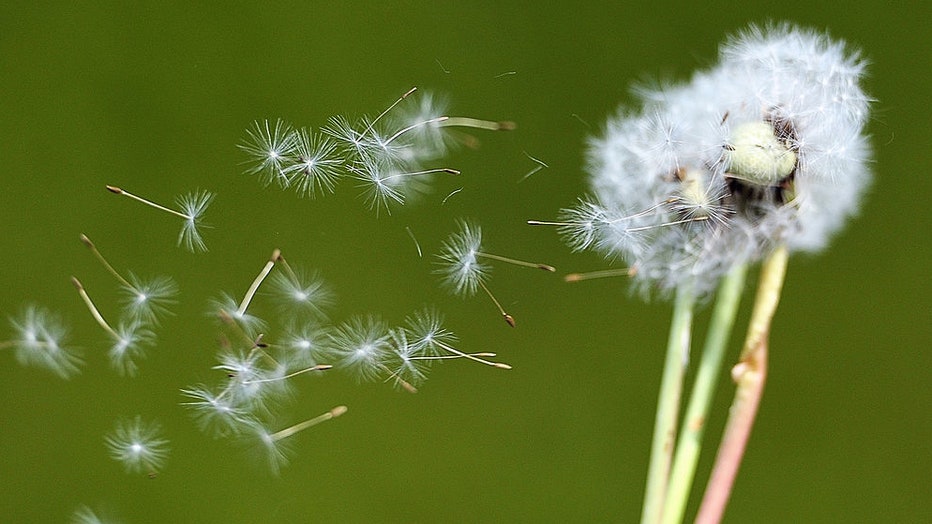 FILE-Dandelion seeds blow in the wind as the return of pleasant weather marks the arrival of allergenic pollen. (PHILIPPE HUGUEN/AFP via Getty Images)
The biggest spring allergy trigger is pollen. During the spring and summer, trees, grass and weeds release pollen into the air to fertilize other plants. But when that happens, and someone has allergies, symptoms such as sneezing, itching, congestion and a sore throat can occur.
Cooler air and rainy weather help keep pollen counts low," said Dr. John Whyte, chief medical officer at WebMD. "It's the dry, windy days that really cause challenges."
The wind will blow the pollen through the air, and if it lands in your eyes, nose or lungs, it can trigger allergy symptoms.
HERE ARE THE 10 BEST PLACES TO LIVE IN THE US IF YOU HAVE SEASONAL ALLERGIES
Trees, grass and weeds – oh my!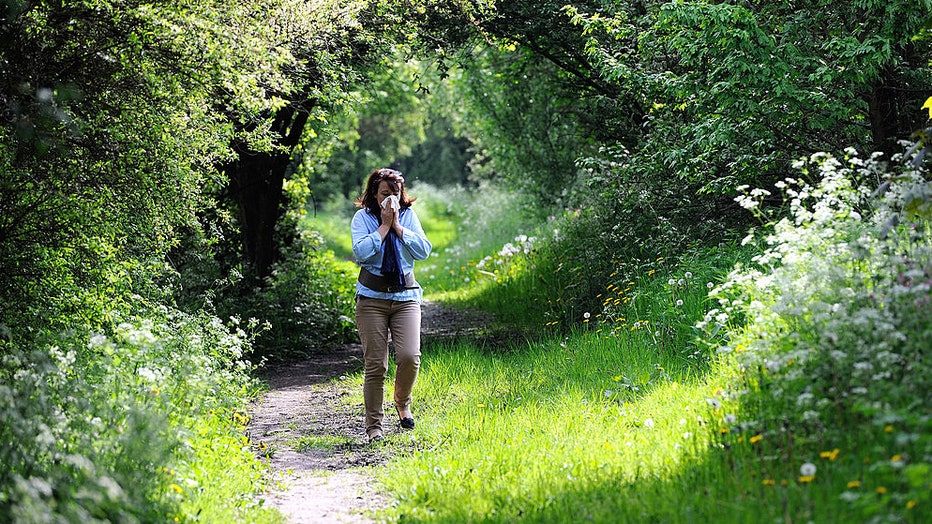 FILE-A woman blows her nose as the return of pleasant weather marks the arrival of allergenic pollen. (PHILIPPE HUGUEN/AFP via Getty Images)
Trees that can have the most significant effect on an allergy sufferer include alder, ash, aspen, beech, box elder, cedar, cottonwood, cypress, elm, hickory, juniper, maple, mulberry oak, olive, palm, pine, poplar, sycamore and willow.
But it's not only trees that can have an effect. Grasses and weeds that can trigger allergies, according to WebMD, include Bermuda, fescue, Johnson, June, orchard, perennial rye, redtop, saltgrass, sweet vernal and timothy.
Allergies also aren't only necessarily triggered by pollen. When it rains in the spring, mold can form, making you feel under the weather. And when spring cleaning takes over your home, dust mites could be stirred up, leading to allergy symptoms.