Woodbridge man missing under suspicious circumstances
WOODBRIDGE, Va. - A father who disappeared in northern Virginia has now been gone over a week, missing his daughter's first Christmas. 
Family members continue to desperately search for Jose Guerrero, 20, who went missing on Dec. 21 after telling his loved ones he was quickly running out. 
While they were searching a park near where Guerrero's car was found, the family told FOX 5 they discovered a trail of blood near a wooded area. 
Prince William County police said Guerrero is "endangered" and missing under suspicious circumstances. 
"We from the beginning felt like something was wrong," said his mother Andrea Salgado.
According to Salgado, Guerrero and his girlfriend were planning to go see Christmas lights on Wednesday evening. 
"I was going to watch the baby because they had plans to go on a date. He said he was going to step out for 5 to 10 minutes," Salgado said.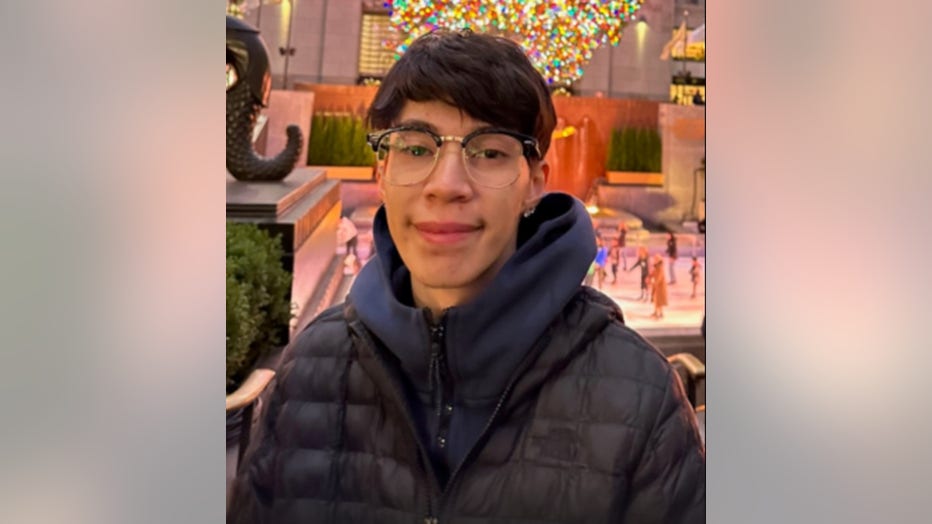 Jose Guerrero, 20, of Woodbridge
She describes her son as sweet and shy, a loving boyfriend, a new dad, and an older brother. 
He was last seen when he left his Woodbridge home on Lynn Street just one week ago.  
Two days later, his car was found abandoned less than two miles from his home near Bel Air and Jeffries roads, according to police.
His girlfriend, Sheila Perez, says there was blood inside, which police have not yet confirmed.
"We feel someone did something to him because of the blood found in his car," Perez said. "I mean why would there be blood in the car?"
She says they were tracking Guerrero's iPhone the night he went missing and saw that he drove by Neabsco Regional Park.
As the family was searching there Monday, they found the trail of blood.
"I was just talking and looking down, and I saw the little drips of blood," Salgado said.
That's when the family says they decided to call police. 
"They came that day, they took it into evidence, but we have no results yet," Perez said. 
On Wednesday, well over a dozen droplets were still visible. The family doesn't know for sure if it's related to Guerrero's disappearance but fears the worst.
They said they don't know anyone who would want to hurt him or any reason he would miss his 10-month-old daughter Avery's first Christmas.
"I think she knows that her dad is not here," Perez said. "Because she looks for him, and she asked for him. And I can't say anything."
The family is offering a reward for information and pleading with anyone who knows anything to come forward to police. 
Police said Guerrero is 5'8 and 109 pounds and was last seen wearing a blue sweater, blue jeans, and black shoes.
If you have any information contact Prince William County at 703-792-6500.