Woman attacked, robbed outside Silver Spring home, police say
SILVER SPRING, Md. (FOX 5 DC) - Police are putting out a warning after a woman was attacked and robbed near her Montgomery County home.
The terrifying moments were caught on her neighbor's surveillance camera. The footage shows a man beating her as she screams.
The woman attacked opted not to give her name, but she spoke to FOX 5 about what happened.
"I had no idea what to think," she said. "Fear, shock, disbelief. I didn't know if they were going to kill me."
She said she's lived in her home on the 3700 block of Castle Terrance in the Fairland section of Silver Spring for 11 years and never experienced anything like this.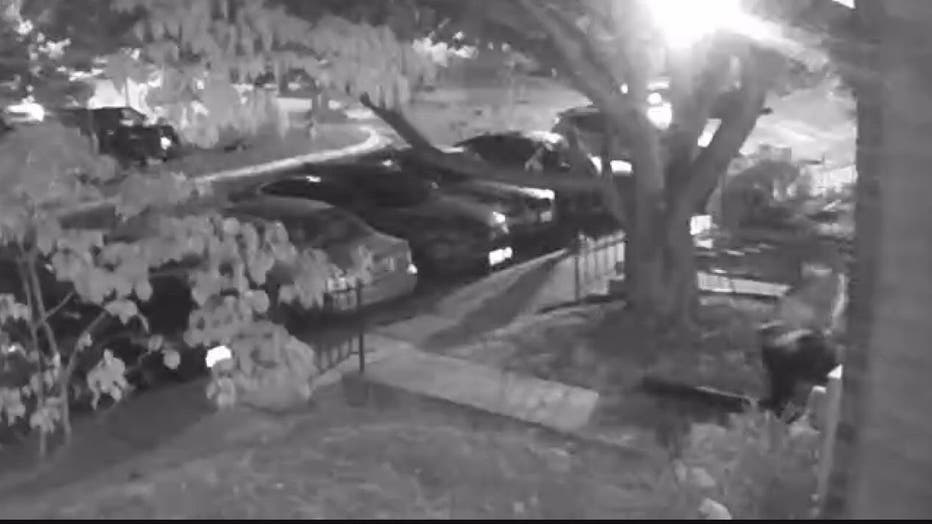 It was Saturday, October 12 around 3 a.m. and she was just arriving home and walking to her door. She said four men rushed toward her and one began beating her as he stole her purse. She said he gashed her head with something metal as the three men with him watched.
"I just couldn't believe they rushed at me like that for a few dollars," she said.
After the men took off, she got up in a daze.
"I started to walk down the sidewalk and I just screamed, 'Somebody help me!'" she said. "Fortunately, one of my neighbors heard me and took me in her house, gave me some water and called the police."
Her mother took photos at the hospital of her injuries, including an open gash to the back of her head.
"Blood was dripping down the sides of my face," she said. "I was feeling this excruciating pain in the back of my head."
Montgomery Co. Police just released the surveillance video Tuesday. They're still searching for the suspects.
"Who knows if they were out looking to commit any other crimes and this particular victim just happened to be a crime of opportunity," said police spokesman Officer Rick Goodale.
Police are hoping someone will come forward with information.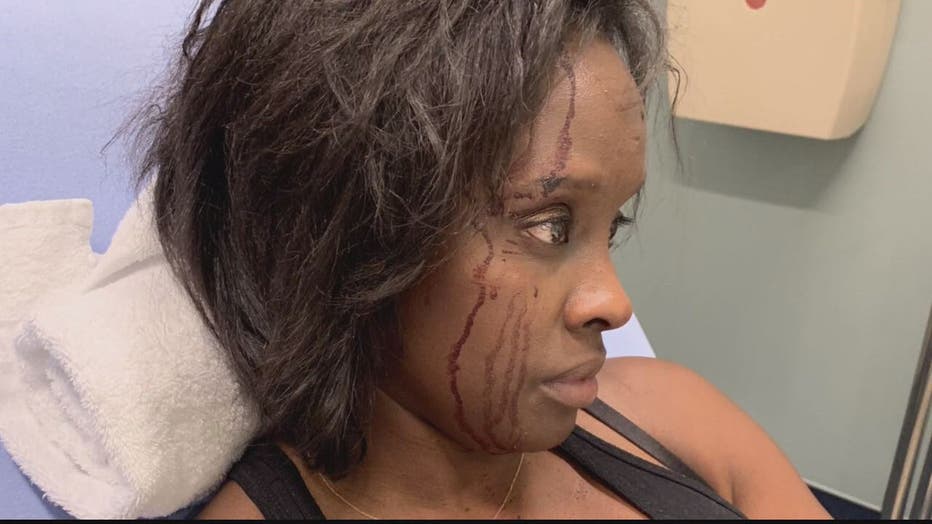 "At this point, any little bit of information could be helpful in the investigation," Goodale said.
The woman says she doesn't want these guys to hurt someone else. While her own injuries are healing, what she's suffered goes far beyond that.
"I feel like they took peace from me and I'm not sure how I'm going to get that back," she said.
Police are asking anyone with information to call the Investigative Section at 240-773-6870.  Those who wish to remain anonymous may call Crime Solvers of Montgomery County toll-free at 1-866-411-TIPS (8477).  Crime Solvers will pay a cash reward of up to $10,000 for information provided to them that leads to an arrest and/or indictment for this crime.