Wes Moore celebrates inauguration at 'People's Ball' in Baltimore
BALTIMORE, Md. - R&B artists Maxwell and Raheem DeVaughn, plus Baltimore natives Dru Hill, headlined Wednesday's grand celebration for Maryland Governor Wes Moore and Lieutenant Governor Aruna Miller inside the Baltimore Convention Center.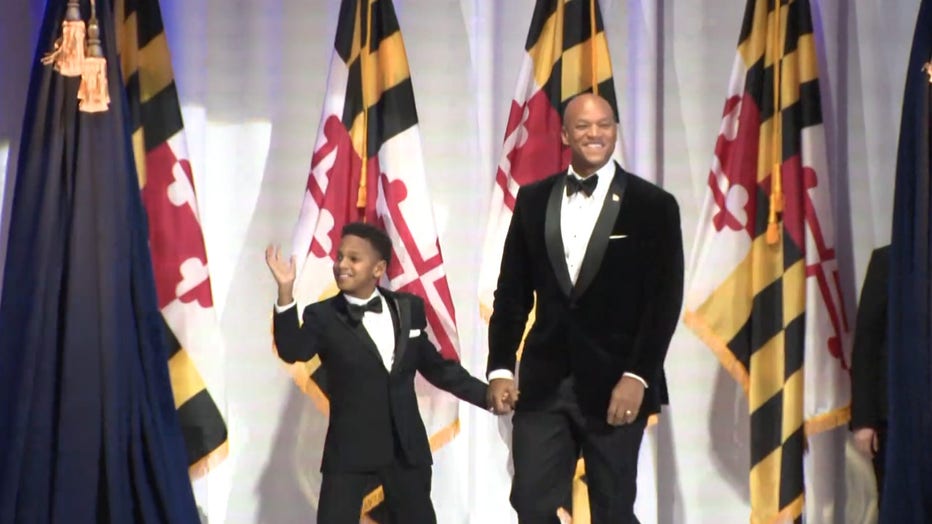 Wes Moore and son James Moore
"The People's Ball," which was sold out, began around 7:00 p.m. Dawn Moore and David Miller — the respective spouses of the governor and lieutenant governor — chaired the ceremony.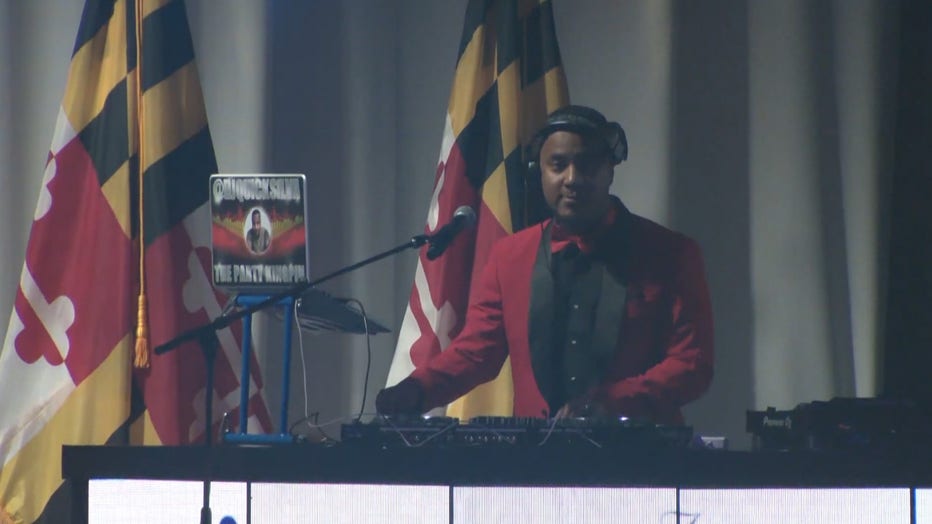 DJ Quiksilva (93.9 WKYS radio host)
Comedian Chris Tucker joked with the crowd, and there were performances by the Peabody Jazz Institute, Prima ballerina Caroline Rocher Barnes, Top Tier Shiners, Morton Street Dance Center, and the University of Maryland's Bhangra Dance Group, among others.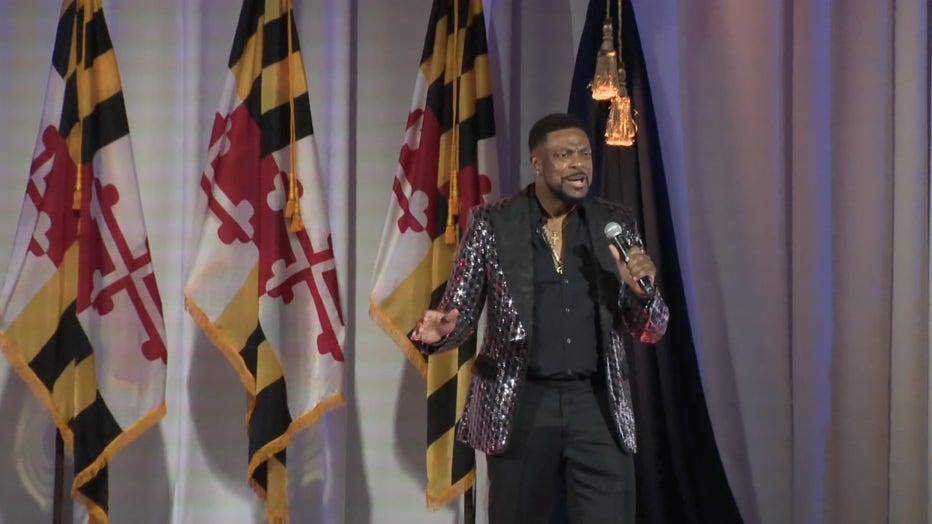 Moore shared a flyer of the event on social media, where he wrote: "Can't wait to celebrate with y'all on Wednesday! And a huge thank you to our future First Lady for making this night one Maryland won't forget."
Earlier in the day, Moore was sworn in as Maryland's first Black governor during an inauguration ceremony at the State House in Annapolis. Miller also made history as the first immigrant and first Asian American elected statewide in Maryland.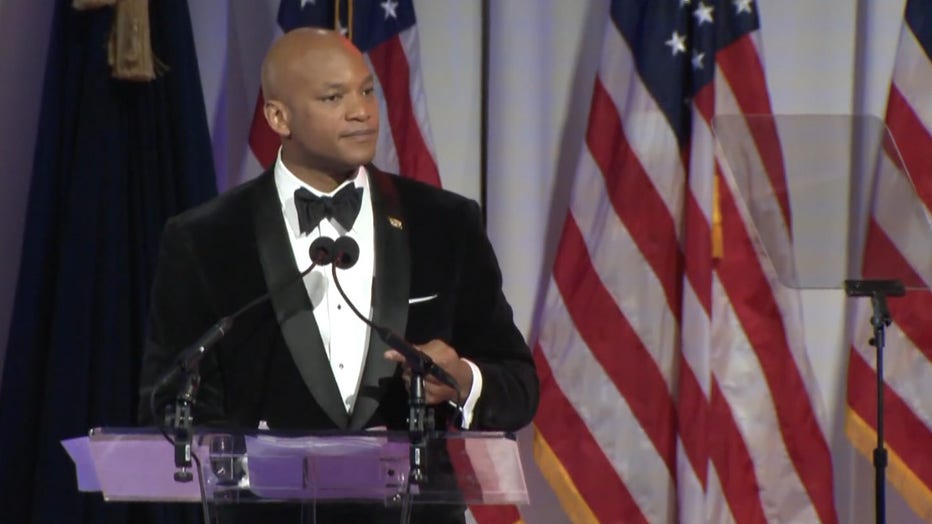 Here's what Governor Wes Moore had to say at "The People's Ball:"
Good evening Maryland!
Maryland, this is our night. Our time. Our decade. 
Now I've done a fair bit of speaking today, so I'm going to try and keep this brief. Because Maryland, I know you're ready to party. 
First, I want to thank my incredible wife, the First Lady of Maryland, Dawn.
For all your work as Chair of this Ball, for being the wife who continues to make me a better man, and for stepping into this role of First Lady with all the grace and wisdom you possess — I am humbled to be your husband.
To our children, Mia and James, you are our everything. And yes, we owe you a puppy. 
To my partner in this work and the Lieutenant Governor of Maryland — Aruna Miller — I am so grateful that together we will face the challenges ahead as we fight for Maryland that leaves no one behind.
And to David Miller, our Second Gentleman, I thank you for all your work not just on this Ball but throughout this entire journey. 
To all the people who've worked tirelessly to put this Ball together — the catering, the staff, the security, the production team, union workers, and more — we get to enjoy tonight thanks to your weeks and weeks of tireless effort. 
To everyone in this room and across this state — tonight is about you. Today was about you. Tonight is not a political moment nor a moment for a political party. It is a human moment — a Maryland moment — in which we all get to share.
Because what we share is far greater than any of our differences — we share Maryland, this magnificent place we're all privileged to call home.
Tonight, celebrate this great state. Celebrate your neighbors. We are Maryland because of each other not in spite of. 
And lastly, I'd like to take a brief moment to reflect. To remember who we are as a people and how far we have traveled. I know today would not have been possible without the generations of Marylanders before us who fought for justice and equality. Their bravery blazed a trail that led all of us to this historic moment.
So now, let's celebrate that historic moment together. It's our time Maryland.