WATCH: Car ramming other cars, person in Baltimore caught on video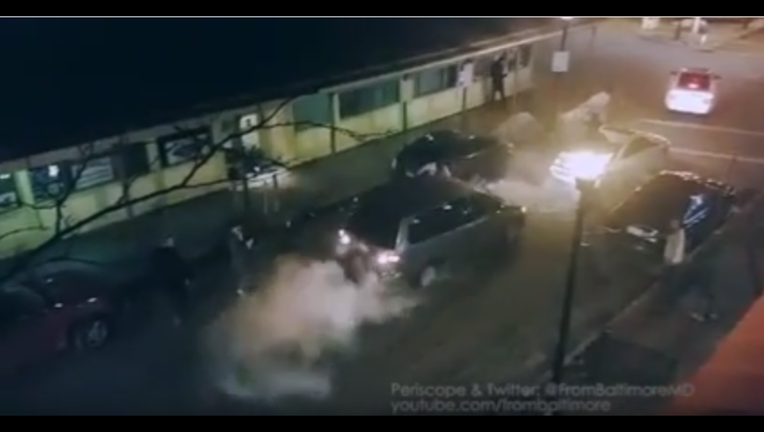 article
BALTIMORE, Md. - One person is in serious but stable condition following a dramatic accident involving a vehicle in Baltimore.
The incident occurred on South Broadway Street overnight. An investigation by crash team detectives revealed that prior to the accident, the driver of the 1999 Honda Odyssey involved was in an altercation where several people attempted to break into his car and extract him from the vehicle.
The driver, 28-year-old Orlando Redd, attempted to flee his attackers by ramming into a stopped vehicle and then driving, in reverse, up onto the sidewalk.
He struck a 27-year-old woman as she exited a building, and then sped away.
Officers were able to stop Redd's vehicle and arrested him. He was charged with first degree assault, two counts of second degree assault, malicious destruction of property, two counts of endangerment and was issued numerous traffic citations
Redd is waiting to see a court commissioner.