Want to sing your way onto 'Empire' Get your chance this week in DC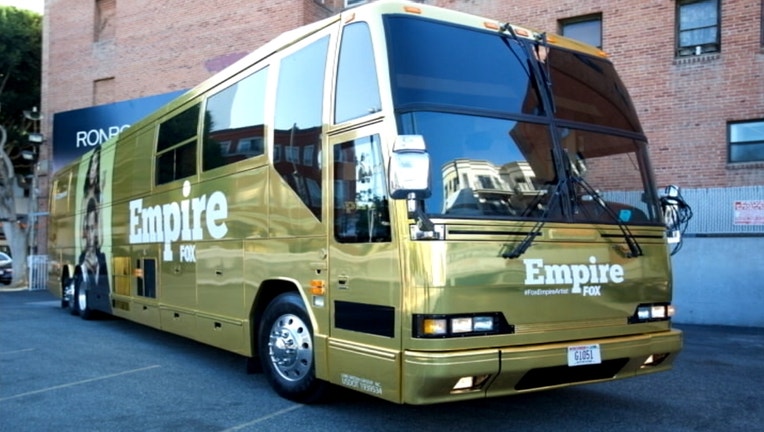 article
WASHINGTON - Do you think YOU should be the next new artist on Empire? If you're in the D.C. area, you're chance is now! A special Empire bus outfitted with a one-of-a-kind recording studio is making stops in 15 U.S. cities--including Washington, D.C.
The gold-covered Empire bus made its first stop in D.C. on Tuesday and plans to make another on Wednesday. Fans got the chance to record their own version of the show's biggest hits, and songs recorded on the bus will be entered into FOX's Next Empire Artist contest. One lucky winner will be featured as a new Empire artist during Season Two!
So warm up your vocal chords, and hit up one of these D.C. locations for your chance to make it:
September 8
Howard University - Cramton Auditorium
11 a.m. - 7 p.m.
September 9
Gallery Place - Verizon Center
11 a.m. - 7 p.m.
Empire Season Two premieres Wednesday, September 23 at 9 p.m. on FOX 5.