Virginia's Fort Lee to become Fort Gregg-Adams next month
The U.S. Army announced Thursday that Fort Lee will officially become Fort Gregg-Adams during a ceremony next month as part of the military's efforts to rename bases that honor the Confederacy. 
The new name pays homage to two Black officers: Lt. Gen. Arthur J. Gregg, who joined a segregated U.S. Army after World War II then rose to the rank of a three-star general, and Lt. Col. Charity Adams, the first Black officer to serve in the Women's Army Auxiliary Corps. 
Gregg, 94, is set to attend the renaming ceremony on April 27, which will make him the only living service member in modern Army history to have a base bearing his name.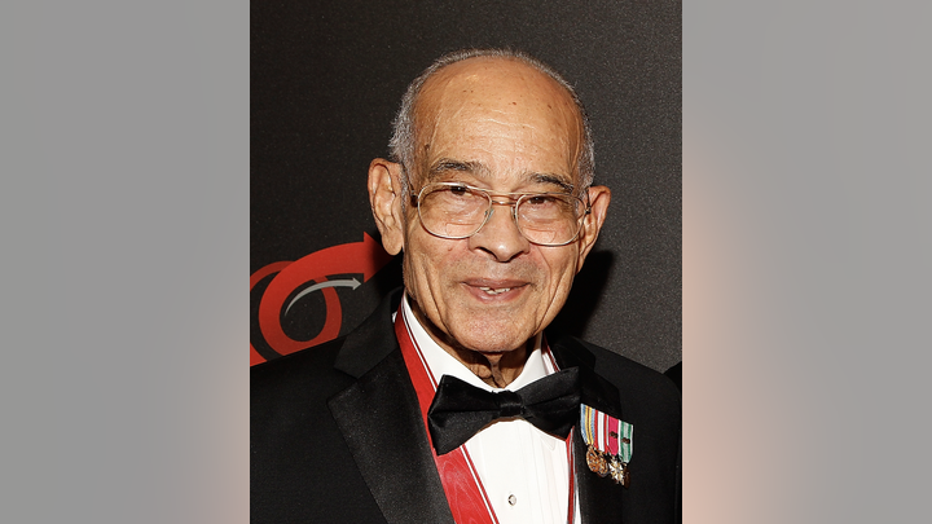 Lt. Gen. Arthur J. Gregg attending the Thurgood Marshall College Fund 27th Annual Awards Gala at the Washington Hilton on November 16, 2015 in Washington, DC. (Paul Morigi/Getty Images for Thurgood Marshall College Fund)
"Their tremendous accomplishments – from World War II through the Cold War – speak to the important history of this installation and to the courage, dignity, and devotion to duty that we strive to instill in every Soldier training here at the home of the Army Sustainment," Maj. Gen. Mark Simerly, senior commander at Fort Lee and commanding general of the U.S. Army Combined Arms Support Command, said in a statement on Thursday. 
Fort Lee, which is currently named after Confederate Gen. Robert E. Lee, was built about 25 miles south of Richmond, Virginia, in 1917 after the U.S. declared war on Germany during World War I.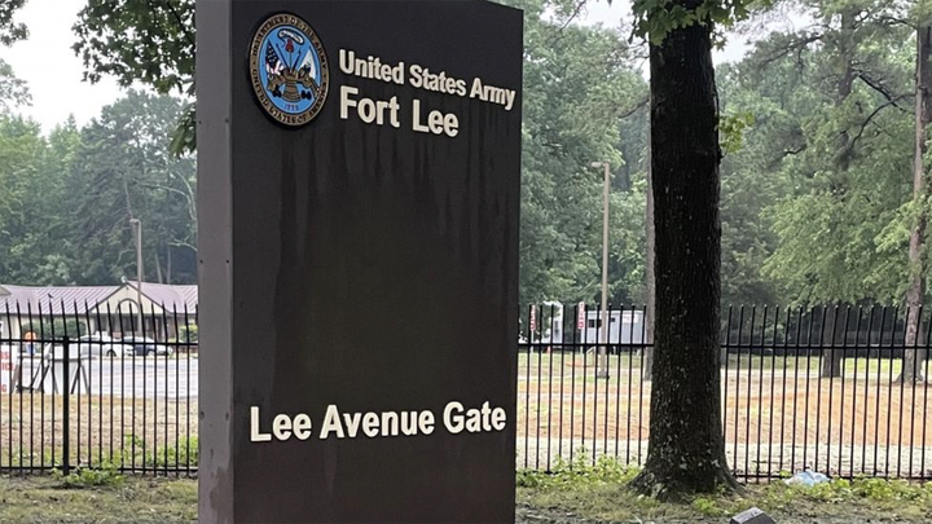 Fort Lee in Virginia will be renamed to Fort Gregg-Adams on April 27. (Jefferson Wolfe, U.S. Army Garrison Fort Lee Public Affairs)
It's one of nine military installations that the Naming Commission recommended be renamed last year, including two others in Virginia – Fort A.P. Hill and Fort Pickett. 
Several Army bases throughout the South that were constructed in the lead-up and during World War I were named after Confederate officers to encourage support from local citizens. Military leaders and lawmakers long resisted changing the names, but Congress established the Naming Commission in fiscal year 2021's National Defense Authorization Act. 
Former President Trump vetoed the NDAA in December 2020, in part because it included "provisions that fail to respect our veterans and our military's history." Congress voted to override that veto, the first and only time that lawmakers did so during his four years in office. 
In addition to the nine military bases that are being renamed, other symbols, monuments, displays, and paraphernalia will also be removed.
Dozens of southern National Guard units were directed earlier this month to remove Confederate battle streamers from their ceremonial flags, according to an internal memo reviewed by Military.com. 
The changes are expected to cost $62.5 million and must be completed by the end of this year. 
Read more via FOX News.