Virginia plans to track fentanyl use through wastewater
FAIRFAX COUNTY, Va. - As the nation continues to deal with the deadly fentanyl crisis, Virginia is looking to track wastewater to try to fight the epidemic.
The concept is similar to how the Commonwealth was using wastewater to track COVID-19 during the pandemic — but this time, they're keeping tabs on deadly drugs.  
The governor's office says the fentanyl crisis has gotten so bad that it's currently the leading cause of unnatural deaths in the state, and it's an all-hands-on-deck situation.
Governor Glenn Youngkin issued an executive order Tuesday directing state agencies to take 10 steps to fight the fentanyl epidemic, which includes wastewater surveillance.
The state will collect samples from sanitation stations, then test them for substances like fentanyl and other opioids.
They'll be able to look at the frequency, potency, and occurrences of the drugs in specific locations.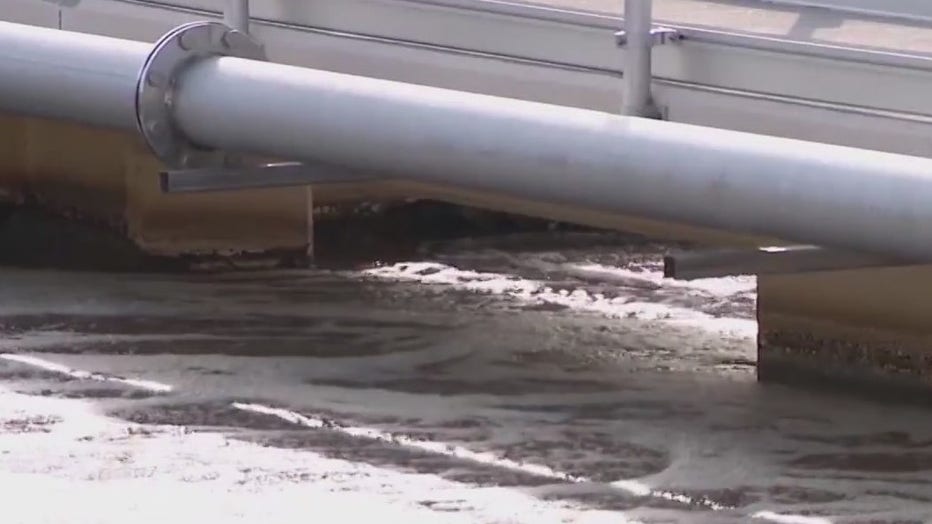 Virginia's Secretary of Health and Human Services John Littel says they already use wastewater surveillance to track COVID-19, influenza, and other viruses, and they won't be checking specific homes, they'll be looking at the community as a whole.  
"What we're looking for are spikes, right? So, if you're taking fentanyl as an authorized user, non-illicit that's going to be a regular level – if you have an intrusion of drug trafficking you'll see spikes on it, so I think that's more of what we're looking for," Littel explained. 
One doctor FOX 5 spoke to says he's worried about how accurate this information would be because it could be hard to distinguish between people abusing fentanyl and those who need it to treat certain medical conditions like chronic pain.
"I'm struggling with how we're going to link the results of fentanyl in the waste of those who are using fentanyl illegally and I'm struggling with how they're going to achieve that link," said Dr. Paul Christo, an associate professor at the Johns Hopkins University School of Medicine. 
Dr. Christo says if he could make recommendations to the governor, he says the money would be better spent on education among those who are at risk like students, reducing the influx of illegal fentanyl into the country, and greater information on the use of Narcan – which is part of the governor's ten-step plan.
Read Governor Youngkin's "Crushing the Fentanyl Epidemic" Executive Order below: