Virginia couple says home burglary suspects posed as landscapers in Fairfax County
LORTON, Va. (FOX 5 DC) - An elderly couple in northern Virginia is urging others to secure their homes, even when you're at home relaxing outside. The couple says crooks posing as landscapers came into their home and stole jewelry, heirlooms, and an engagement ring.
Beyond what took place, it's how it all went down that has police thinking the couple was a target because they are elderly.
They were apparently sitting outside enjoying the weather on a Sunday afternoon when a white pickup truck pulls into the driveway, out jumps two men and a woman. They were caught on the couple's home surveillance system.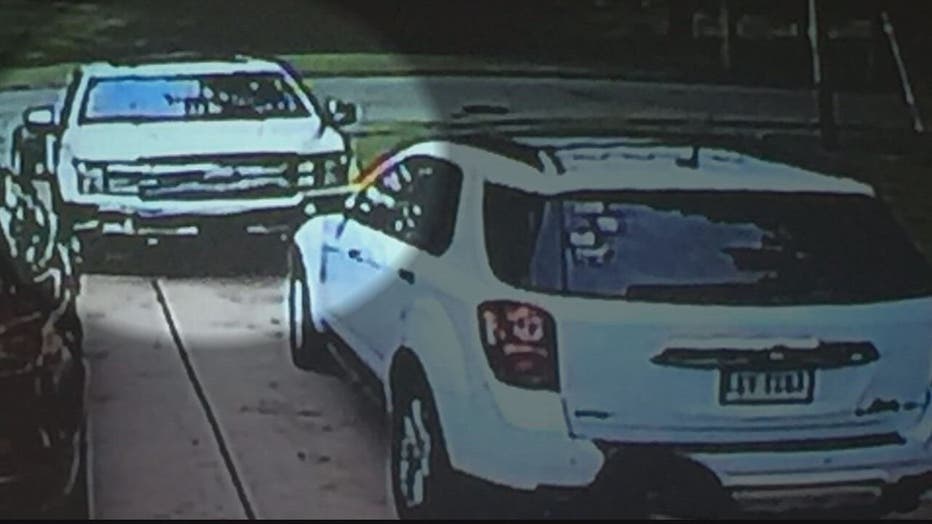 The suspects somehow managed to convince the Nelson family that their backyard fence needed to be repaired. While two suspects pretend to fix the fence, another goes inside the house, stealing several items, even dropping some on the way out.
Earrings, necklaces and an engagement ring were all stolen, according to the Nelson family. The jewelry cabinet was in the bedroom which brings us to the investigation.
FOX 5 has been told investigators are exploring the possibility this could be far from random.
The Nelson family says police are interviewing contractors who have worked on or in their home.
If you recognize the suspects, call Fairfax County police.