Virginia AG joins push to label Mexican drug cartels as Foreign Terrorist Organizations
MCLEAN, Va. - In the fight against Fentanyl, should Mexican cartels be treated just like ISIS or Al-Qaeda?
That's what Virginia's attorney general is now urging the Biden administration to make happen.
"The equivalent of four Virginians a day are dying and what we've realized is traditional law enforcement methods can only go so far," Attorney General Jason Miyares told FOX 5.
Miyares is leading a group of 21 state attorneys general that sent a letter to the Biden administration Wednesday, urging the president as well as Secretary of State Antony Blinken to designate Mexican drug cartels as Foreign Terrorist Organizations or FTOs.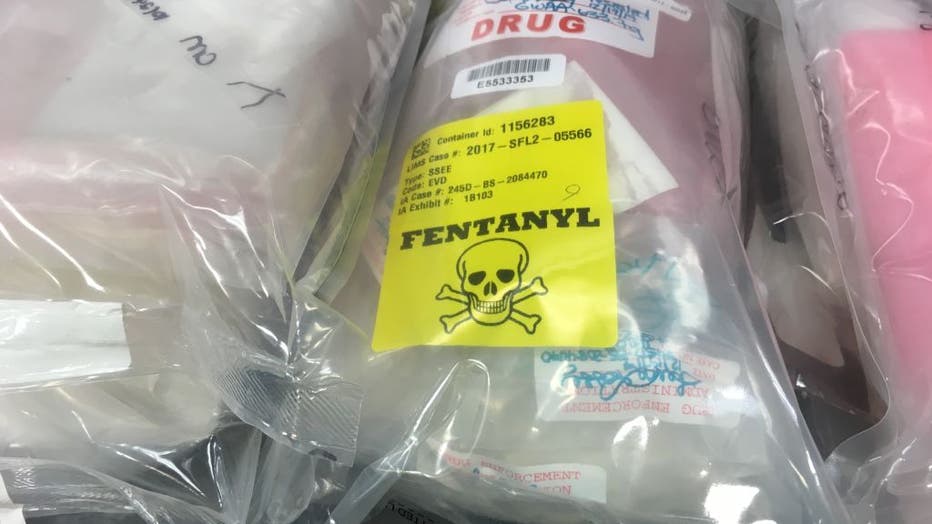 "It gives additional tools in the toolbox for federal law enforcement to go after these drug cartels, particularly the financing and the financial aspect of how they're making their money," Miyares explained.
RELATED: Attorneys general urge Biden to classify fentanyl as weapon of mass destruction
Officials have warned about Fentanyl crossing the southern border and making it to the DMV before.
"It's two cartels," special agents in charge of the DEA's Washington Division said last month. "We call them the Jalisco cartel and the Sinaloa cartel. They're largely responsible for almost all the Fentanyl we're seeing in this country."
Wednesday's letter follows a similar effort by 18 state attorneys general urging the Biden administration to declare Fentanyl a weapon of mass destruction. Miyares said the group hasn't heard back about that request, although the president has previously weighed in on the Fentanyl crisis, including during Tuesday's State of the Union address.
"We now have a record number of personnel working to secure the border, arresting 8,000 human smugglers and seizing over 23,000 pounds of Fentanyl in just the last several months," Biden said.
READ MORE: Mother arrested after child dies from fentanyl in Prince William County: police
A State Department spokesperson FOX 5 reached out to for a comment on the matter referred the inquiry to the White House.
Read the full letter to President Biden and Secretary of State Blinken below: