Violent threats under investigation at two Arlington schools
ARLINGTON COUNTY, Va. - A man was taken into custody after running onto the field of Washington-Liberty High School during a practice and making threats to harm other individuals in Arlington County. 
Police arrived in the area of 1300 block of N. Stafford around 6:30 p.m. for the report of unknown trouble. Upon arrival, it was determined an adult man was at the stadium when he allegedly made threats to harm other individuals. The suspect has been identified as 35-year-old Eric Myhre of Arlington.
Myhre was detained by bystanders and taken into custody by responding officers.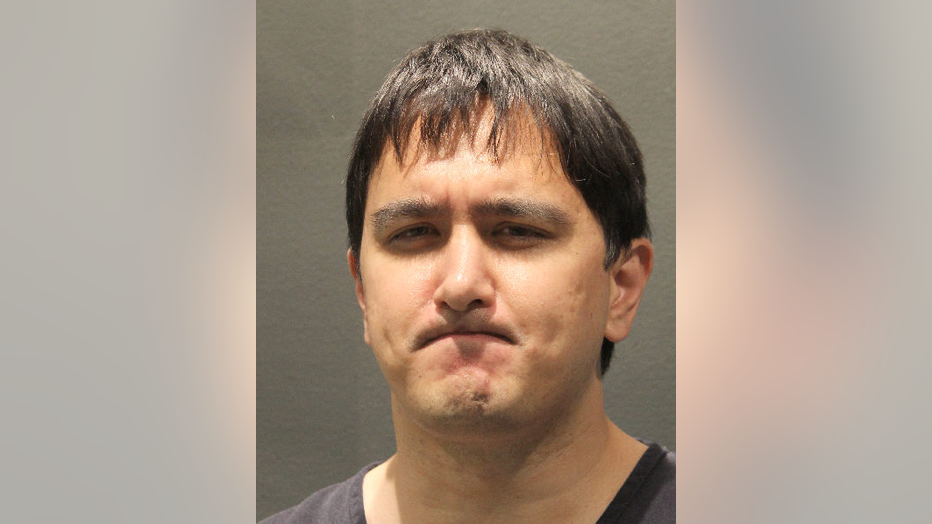 Eric Myhre, 35, of Arlington. Photo via Arlington County Police 
Parents and staff received a message from Principal Tony Hall that detailed "a community member ran onto the field making threatening comments." The message also states that the suspect was arrested. 
"To the Washington-Liberty Community,
I am writing to inform you that at approximately 7 PM yesterday evening (9/27/23) a community member ran onto the field making threatening comments while practices were being held. Arlington County Police were called and the suspect was taken custody. We understand this news can be traumatizing and if your child needs support, please have them see their counselor or any member of the W-L Counseling/Student Services Team for additional support upon arrival to school on Thursday. The safety and wellbeing of students, teachers, and coaches is the highest priority.
Thank You,
Tony Hall"
Myhre was arrested and charged with disorderly conduct and threats on school grounds. He is being held without bond. 
Arlington County police are also investigating a threat of a shooting at an Arlington high school that put the building on lockdown. 
Thursday afternoon, Yorktown High School was placed on secure the building status. 
That means all the doors were locked and no one could leave or enter the building.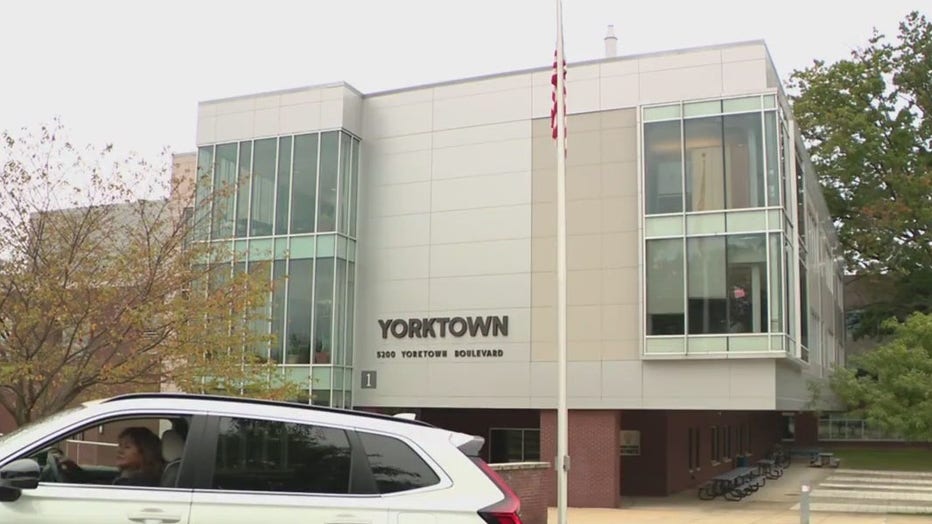 Just before 12 o'clock – officers were called to the high school after they received a call about a potential shooting. 
That's when the school was put on lockdown as Arlington County police were investigating the credibility of the threat.
After about half an hour, the secure the building status was lifted after police found no evidence or credible threat. 
This isn't the first time a threat was made at Yorktown. 
Last February, a similar situation occurred when someone called the main office threatening to shoot up the school. 
And more recently – a number of schools in our region in Silver Spring, Fredericksburg, and Dumfries dealing with violent threats. 
The commonwealth's attorney for Arlington County and Falls Church Parisa Dehghani-Tafti shared a statement with FOX 5 Thursday, saying: "As a parent with kids in Arlington Public Schools, I share the feelings of absolute terror families experience when they learn of news of a shooting in schools … My office will vigorously prosecute suspects who are caught." 
Dehghani-Tafti added that the penalty for anyone who makes a false report that leads to an emergency response is a class one misdemeanor with up to a year in prison but that turns into a felony if anyone is injured. 
Police are asking anyone with information on this threat to call them or leave an anonymous tip.