Vietnam vet sues VA trying to get benefits living in Cuba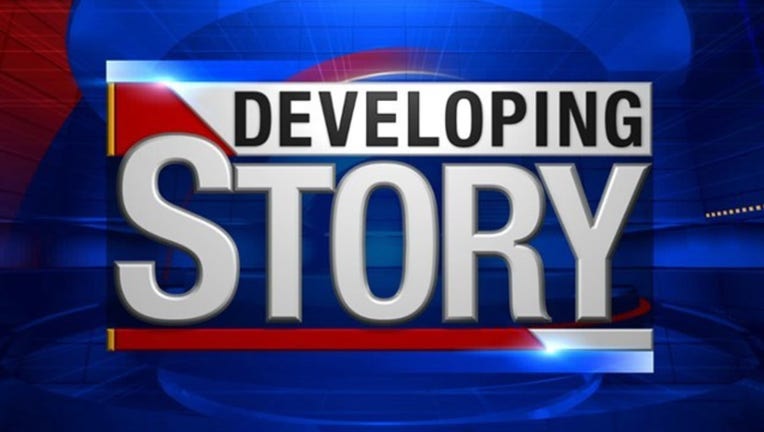 article
HAVANA - (AP) -- Otto Macias was 19 when he left Cuba in the throes of a socialist revolution, enlisted in the U.S. Army and went to fight communists as a machine-gunner in Vietnam.
He returned from battle in 1969 - broken and suffering from post-traumatic stress and schizophrenia, his family says. After years of hospitalization in New York, Macias, then a U.S. citizen, was well enough in 1980 to fly to Cuba to visit relatives he hadn't seen in decades. He never returned.
As he stayed with family in Havana, Macias' hallucinations became so bad he required hospitalization and constant care from doctors or loved ones, his relatives say. Less than a year later, the U.S. Department of Veterans Affairs cut off his monthly pension of $60 - a large sum for Cuba, where salaries today average about $25 a month. The U.S. agency never explained the cutoff, but the family's American lawyer says he's certain it was because of the Unite States' trade embargo on Cuba.
Now, Macias' family is suing the U.S. government seeking to reinstate the pension. They say President Barack Obama's loosening of the embargo offers the ailing 75-year-old a final chance to regain his benefits and win the recognition of the military service that his adopted country has denied him for 35 years.
"It's about justice," said Macias' niece, Anitica. "He was on the battlefield ... he dedicated his life to that. He mutilated his life. He didn't have a family because of it. They need to pay attention to him; they owe him an explanation. They need to recognize him."
More than 200 Cubans who had worked at the Guantanamo Bay Naval Base and for the U.S. Merchant Marine during World War II successfully sued the U.S. government in 2001 when it would not pay benefits to people living in Cuba. The court ruling allowed Cubans who still had documents proving their service to receive benefits, said Carlos Enriquez, a Florida lawyer who represented the men or their survivors.
"They sent them their money," Enriquez said. "They purchased cars, they purchased homes. It changed their lifestyle."
Macias lives with his brother in a modest apartment in a high-rise in east Havana. Psychologically stable after years of treatment but suffering from skin cancer, he spends his days running small errands like buying bread, then watching television or petting the family's graying dachshund.
Macias declined to speak about his time in Vietnam. He said in Spanish that even though he feels more Cuban than American now, he remembers much of his time in the United States fondly and would enjoy visiting New York again if he were physically able.
"I'd like to go back," he said.
A spokesman for the Department of Veterans Affairs said he couldn't comment on pending litigation but noted the Treasury Department regulates payment of U.S. funds to other countries. The Treasury Department did not respond to a request for comment on Macias' case.
Macias' lawyer, New Mexico-based Jason Flores-Williams, said the veteran's pension was clearly cut off because the U.S. embargo prohibits paying government benefits to anyone living on the island. But the lawyer said he believes legal changes stemming from Obama's 2014 declaration of detente with Cuba mean Macias has a good chance at winning his case.
The Obama administration has allowed U.S. companies to do limited business with the Cuban government and lets Americans send virtually unlimited sums of money to Cubans for purposes ranging from helping relatives to supporting a private business.
"We would expect the Obama administration to support this litigation," Flores-Williams said. "It would be recognizing what (Macias) has done for the United States and bringing this man dignity in the last years of his life."
A court win for Macias could create a precedent for other Cuban-Americans who move back to Cuba in the coming years and want to receive U.S. government benefits like Social Security payments. While the number of Cuban-Americans reclaiming Cuban citizenship remains small, it is likely to grow as travel and trade between the U.S. and Cuba become easier.
Moving back to the island may appeal especially to some Cuban-American retirees because of Cuba's free health care and relatively low cost of living, meaning that any cases with legal issues such as Macias' could eventually become more common.
"The second you cross that 90 miles your benefits are terminated because you couldn't receive a check due to Treasury Department regulations," Flores-Williams said. "This is an opportunity for the Obama administration to show the Cubans that it's serious about human rights and change."
----
Michael Weissenstein on Twitter: https://twitter.com/mweissenstein
© 2016 The Associated Press. All rights reserved. This material may not be published, broadcast, rewritten or redistributed.