VIDEO: Walmart fight involving young boy, women caught on video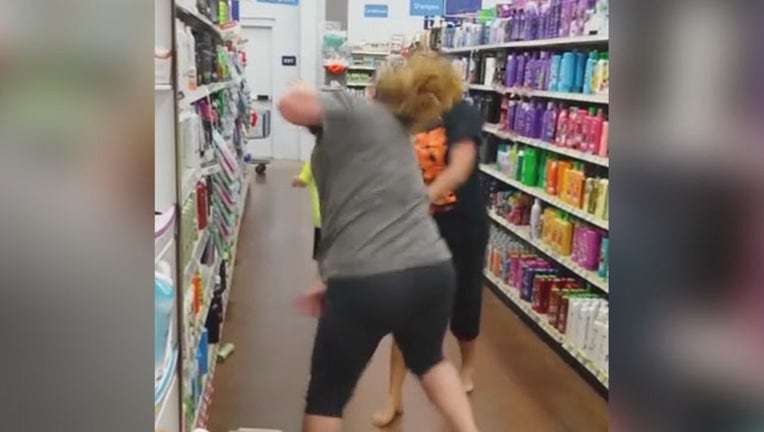 article
BEECH GROVE, Ind. - Police are investigating after a fight involving a 6-year-old boy and two women was caught on video at an Indiana Walmart.
The incident was posted online on June 5 in two separate videos and happened at a store in Beech Grove.
The video shows two adult women fighting for an unknown reason in the shampoo aisle of the store. The 6-year-old boy – who appears to be the son of one of the women – joined in the fight after appearing to be prompted to do so by his mother.
Onlookers warn the boy after he is show kicking and throwing shampoo bottles at the woman fighting with his mom.
Police say charges have not been filed and the investigation is continuing.