Video: 6 suspects stole $24K in cell phones from Gaithersburg store, cops say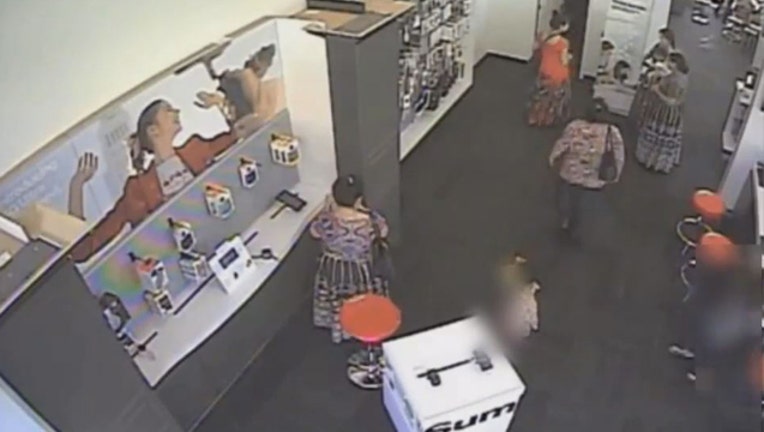 article
GAITHERSBURG, Md. - Montgomery County police are looking for six women who they say used guile to steal 29 cell phones worth about $24,000 from a store in Gaithersburg in July.
According to investigators, two women entered the wireless store at 299 Copley Place holding a small child.
The women reportedly moved around the store in an effort to draw the employees' attention by asking for help.
One of the suspects - who appears to be pregnant – entered an open storeroom and stole the phones.
When she was confronted by an employee, the other suspects overwhelmed the employee and they ran off – leaving the scene in a dark colored minivan.
Investigators believe the suspects modified their clothing to conceal stolen items – and that the suspect who appeared to be pregnant may have been using a ruse in order to create more space to hide phones.
If you have any information that might help investigators, call (240) 773-5770.