VIDEO: 2 officers, suspect all injured as wanted man resists arrest in St. Mary's County
ST. MARY'S COUNTY, Md. - The Charles County Sheriff's Office is investigating after a video showing the arrest of a fugitive wanted on multiple warrants began circulating online Tuesday. The suspect and two officers were taken to the hospital with injuries following the violent incident.
The Sheriff's Office says just before 11 a.m. on Sept. 12, members of the Charles County Sheriff's Office Warrant Unit attempted to take 23-year-old Anthony Kavon Brown into custody outside of a business in St. Mary's County. 
Brown had four active warrants out for charging him with violation of a protective order, failure to appear in court for second-degree assault, violation of probation from an armed robbery and assault and violation of probation related to illegal possession of a firearm. 
He has been wanted since June 2 and the Charles County Sheriff's Office sent a release out asking the public for assistance finding him in late August.
Officers with the warrant unit located Brown Tuesday morning and when they approached him, he began to resist arrest and struggled with officers until he was taken into custody.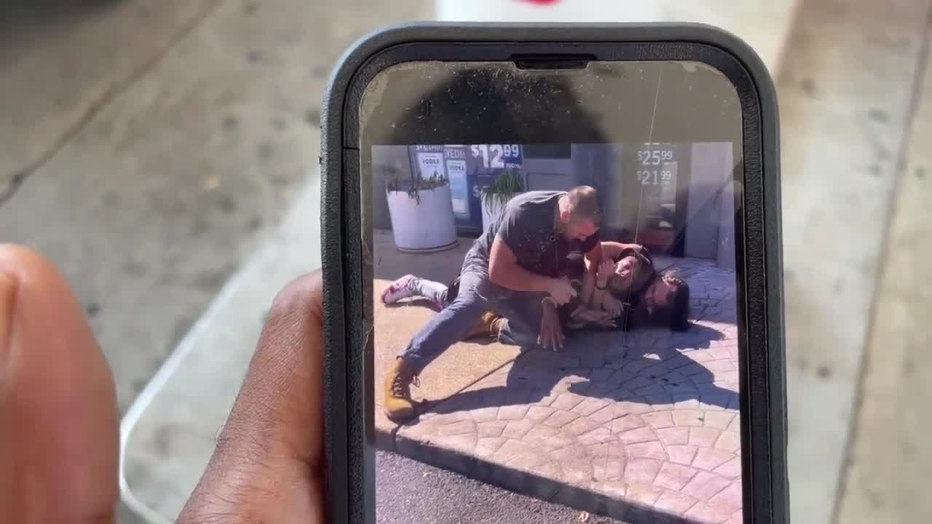 The Sheriff's Office has confirmed that they are reviewing the video in question, which appears to show one officer holding the suspect in a chokehold on the ground while another attempts to put him in handcuffs.
In the video, Brown yells that he "can't breathe" and continues to struggle with the deputies. 
After eventually being subdued, Brown was taken to St. Mary's Hospital with minor injuries before being released into the custody of the St. Mary's County Sheriff's Office. The two officers were also taken to the hospital and treated for injuries sustained during the arrest.
"In accordance with Agency policy, the CCSO will review the case, as is done in all instances where force is used," the Sheriff's Office said in a statement. 
Following court action in St. Mary's County, Brown will subsequently be returned to Charles County where he will be served the warrants.