U.S. Marshals Service fatally shoots 22-year-old suspect in Southeast DC
WASHINGTON (FOX 5 DC) - A man is dead after a shooting involving the U.S. Marshals Service on Tuesday afternoon in Southeast D.C.
The shooting happened in the 4300 block of 3rd Street near Atlantic Street around 1:00 p.m.
READ MORE: Man arrested, charged after double murder in southeast DC
D.C. Police responded to assist the U.S. Marshals who were involved in an operation after a man who was wanted on several warrants was observed in the area.
The U.S. Marshals had attempted to apprehend him, and brief foot pursuit began.
During the pursuit, the suspect produced a firearm, and in response, he was shot by the U.S. Marshals.
Investigators later recovered the suspect's gun at the scene.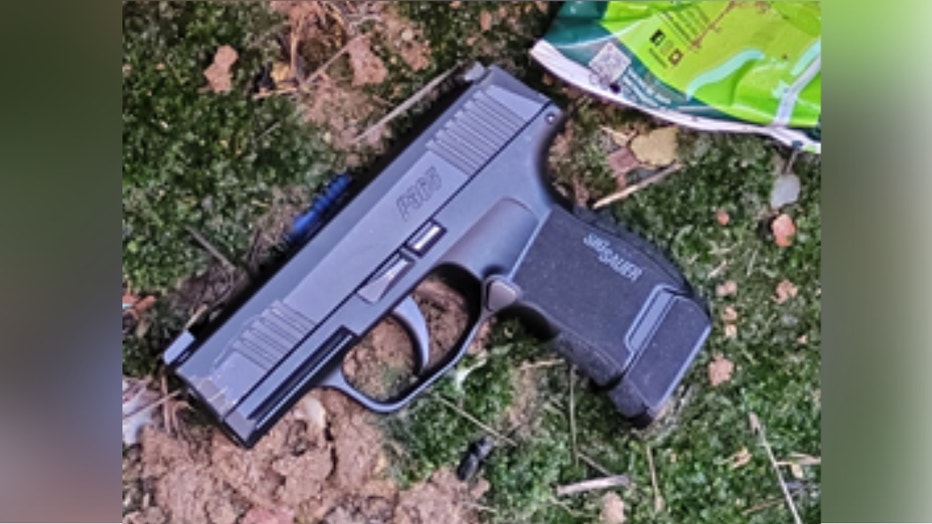 (PHOTO: Metropolitan Police Department)
The deputies rendered aid to the man, but he was later pronounced dead.
Investigators identified the man as 22-year-old Alaunte Nicholas Scott.
They have not released details on why Scott was wanted by U.S. Marshals.
The incident remains under investigation by MPD.
Anyone with information is asked to call 202-727-9099 or send text message tip to 50411.