Two billionaires with local ties reportedly want to buy Commanders
A couple of billionaires are reportedly teaming up to place a bid for the Washington Commanders. 
ESPN's NFL insider Adam Schefter is reporting Mitchell Rales and Josh Harris want to buy the NFL franchise from the Snyder family.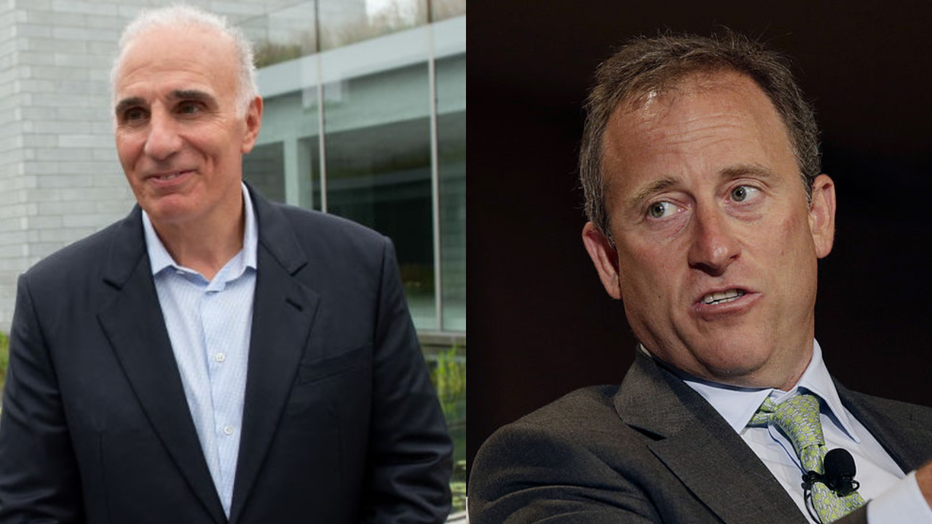 Mitchell Rales (L), Josh Harris (R)
Rales is the co-founder of the D.C.-based science and tech firm, the Danaher Corporation. 
Harris owns the Philadelphia 76ers and the New Jersey Devils. Both grew up in the DMV area with a combined net worth of more than $11 billion. 
The report adds Rales to the list of potential suitors interested in buying the Commanders. According to a source close to FOX Business Network Senior Correspondent Charles Gasparino, the sale of the team will take place sometime close to the owner's meeting in March. 
Gasparino said most people in NFL circles think Amazon founder and Washington Post owner Bezos will make a bid on the team after initial offers are in. Sources indicate that the NFL would prefer Bezos to purchase the team, and his staggering wealth helps make him a front-runner to make the numbers work.