Trump 'seriously considering' a pardon for Sheriff Joe Arpaio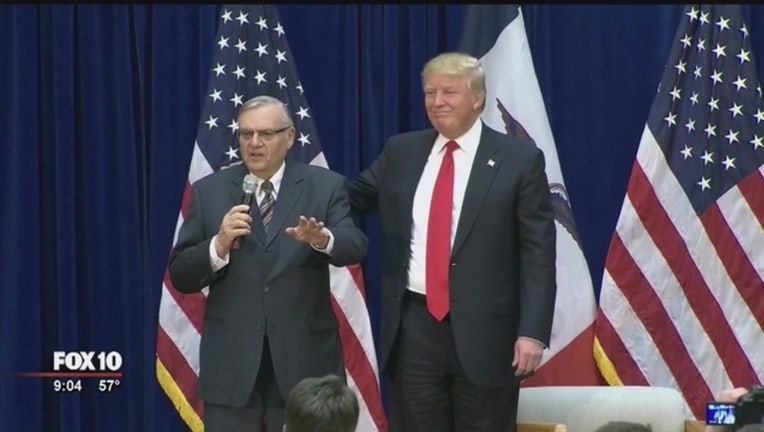 article
(FOX NEWS) - President Trump may soon issue a pardon for Joe Arpaio, the colorful former Arizona sheriff who was found guilty two weeks ago of criminal contempt for defying a state judge's order to stop traffic patrols targeting suspected undocumented immigrants. In his final years as Maricopa County sheriff, Arpaio had emerged as a leading opponent of illegal immigration.
"I am seriously considering a pardon for Sheriff Arpaio," the president said Sunday, during a conversation with Fox News at his club in Bedminster, N.J. "He has done a lot in the fight against illegal immigration. He's a great American patriot and I hate to see what has happened to him."
Trump said the pardon could happen in the next few days, should he decide to do so.
Arpaio, 85, was convicted by U.S. District Judge Susan Bolton of misdemeanor contempt of court for willfully disregarding an Arizona judge's order in 2011 to stop the anti-immigrant traffic patrols. Arpaio had maintained the law enforcement patrols for 17 months thereafter.
Read more at FOXNews.com.