Trump defends Kavanaugh after new sexual assault allegation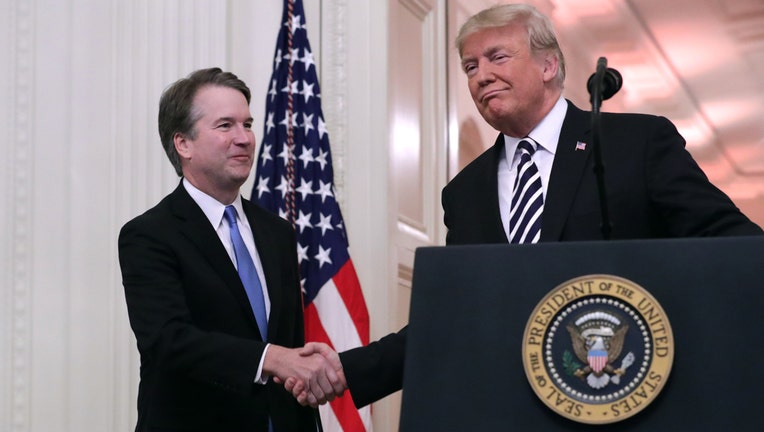 WASHINGTON - President Donald Trump rushed to Brett Kavanaugh's defense after a new report detailed another sexual assault allegation against the Supreme Court Justice. 
Trump said Kavanaugh should either sue for libel or the Justice Department take action after the New York Times report. 
Trump, without evidence, called the report "lies."
Times reporters Robin Pogrebin and Kate Kelly published an excerpt of their upcoming Kavanaugh book Saturday night. It details a new allegation of sexual assault against the Supreme Court justice, citing a male classmate at Yale University who alleged he witnessed the assault at a college party. The report also looks into accuser Deborah Ramirez's experiences. 
Congress confirmed Kavanaugh's nomination to the High Court last year after hearing testimony from another Kavanaugh accuser, Christine Blasey Ford.