Traffic prevents emergency crews from responding to crash on I-395 in Arlington
ARLINGTON, Va. (FOX 5 DC) - It's a scary thought: you get into an accident and need help but emergency crews can't get to you.
First responders in Arlington County said that scenario happens more than you might think, including Monday afternoon on I-395.
"This happens every day," said Arlington County Firefighter Taylor Blunt. "This happens to first responders across the country on a regular basis."
The I-395 incident happened shortly after 1 p.m. near the Duke Street overpass. Blunt said a crash left a woman trapped inside her car, but because of bumper-to-bumper traffic and other vehicles not moving out of the way, it took crews 24 minutes to respond when it would've taken them just eight minutes otherwise.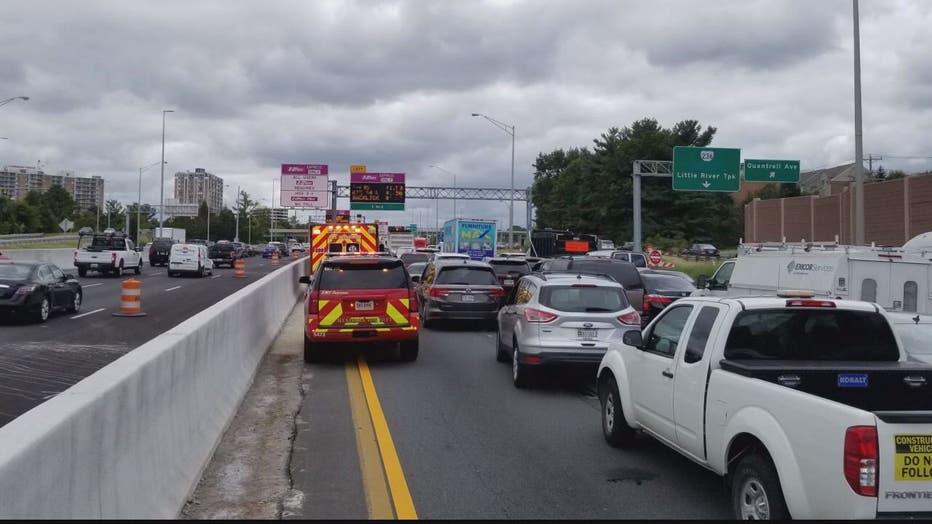 In fact, Blunt said Arlington Fire crews never did get their trucks all of the way to the crash victim, eventually having to get out and walk the rest of the way while carrying their gear.
"We 100 percent encourage people whenever you see an emergency vehicle to move to an open lane," Blunt said, adding that while it's not always easy to do, it's essential. "Just creating some open space for us to be able to pass is critical to saving people's lives."
Luckily, the person who was trapped in Monday's crash made it out ok without any serious injuries.