Tractor-trailer fire on I-495 in McLean prompts shut down of southbound lanes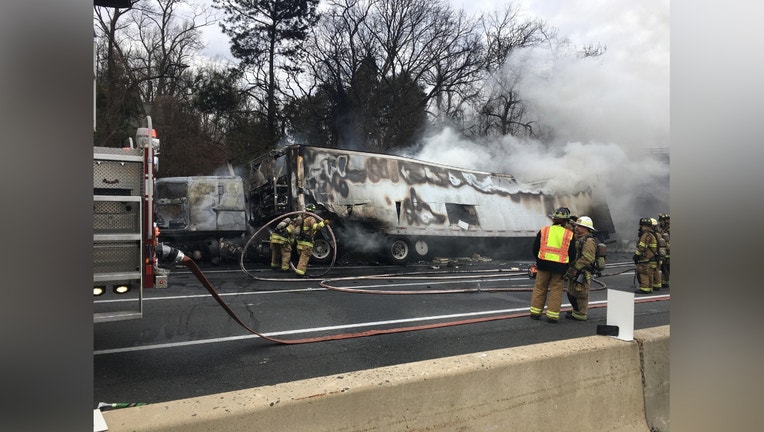 article
MCLEAN, Va. - A tractor-trailer fire is causing traffic delays Sunday afternoon as authorities have shut down part of Interstate 495 in McLean, Virginia.
According to Virginia Department of Transportation officials, the tractor-trailer caught fire along southbound I-495 at mile marker 43.5 near the ramp for Georgetown Pike.
Police later said that the tractor-trailer was traveling south on I-495 when it crashed near Exit 44.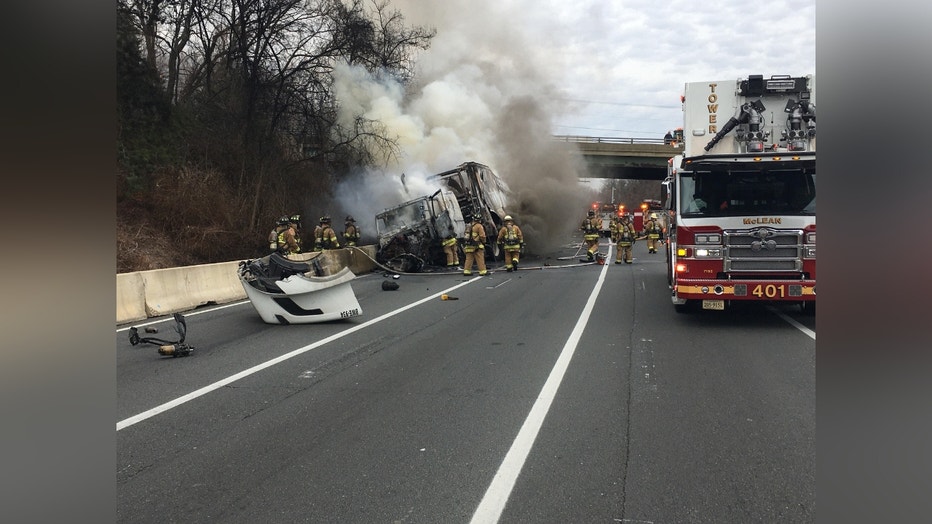 (CREDIT: Virginia State Police)
The impact of the crash caused the vehicle to catch fire, according to investigators.
In response to the fire, officials closed down all the southbound lanes of the highway, and traffic is now being diverted to Georgetown Pike to help alleviate the backup.
Images from the scene showed a long line of cars stuck along I-495 as fire officials from both Fairfax County and Montgomery County, Maryland battled the flames.
The fire has since been extinguished.
Drivers planning to use southbound I-495 are being advised to seek alternate routes as the investigation and cleanup from the fire continue.
Authorities say the driver of the tractor-trailer was taken to an area hospital with non-life-threatening injuries.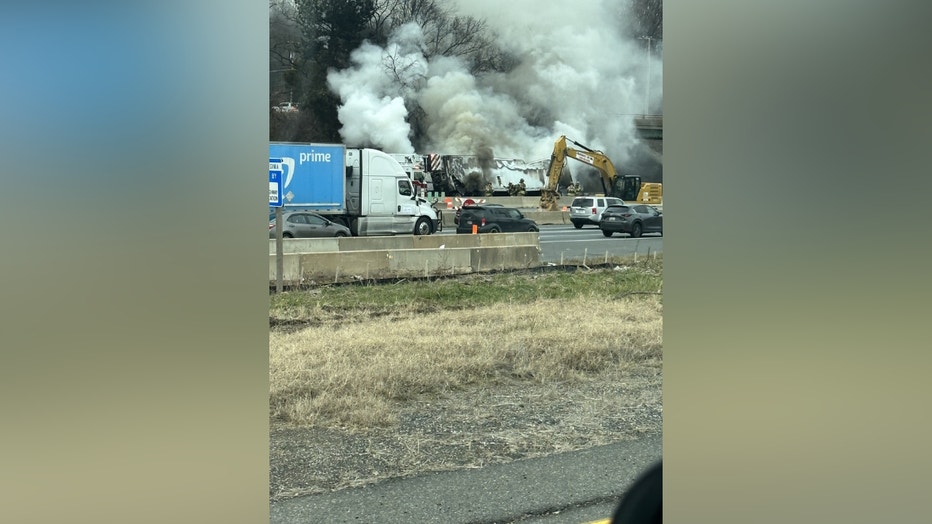 The crash remains under investigation.
This is a developing story. Stay with FOX 5 for updates.