1 dead after tractor-trailer rear-ends another in Howard County: police
LAUREL, Md. - Authorities say a tractor trailer driver is dead after rear-ending a parked tractor-trailer early Wednesday morning in Howard County.
The crash happened along the northbound lanes of Interstate 95 south of Gorman Road in the Laurel area.
According to investigators, a red tractor-trailer driven by 63-year-old Jonathan David Leiner rear-ended a parked tractor-trailer on the right shoulder of the road.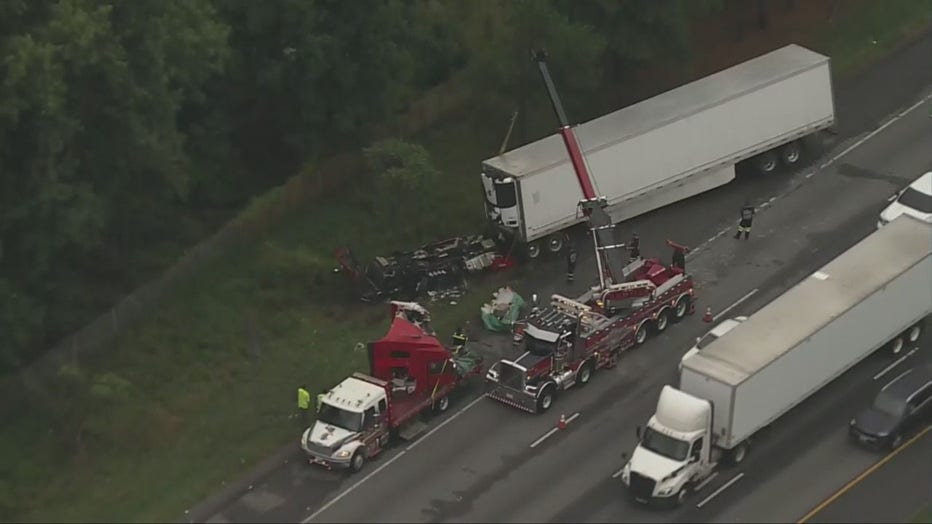 Leiner was pronounced dead at the scene. The driver of the parked truck was not injured in the crash.
Aerial images showed debris being moved to the side of the roadway which was partially closed for about seven hours after the crash.
The cause of the crash has yet to be determined and the case remains under investigation.