Teen shot, killed by US Park Police officer in DC identified
WASHINGTON - More questions remain after a 17-year-old was killed over the weekend in a Park Police-involved shooting. 
Two Park Police Officers were hurt in the process – one dragged – the other trapped in the back seat of a car. 
FOX 5's Melanie Alnwick says the teen driver of the vehicle has been identified as 17-year-old Dalaneo Martin.
U.S. Park Police officials says they responded to a call around 8:50 a.m. Saturday from D.C. Police for assistance with a suspicious vehicle at 34th and Baker Streets near River Terrace Park, a federal park in northeast D.C.
The driver of the car appeared to be asleep, at which point officials say one of the U.S. Park Police officers got into the vehicle with him. Authorities say the driver then woke up and hit the gas. Officials say the officer's weapon was discharged after they say Martin refused to stop.
Martin was struck and died at the scene. After Martin was shot, the car crashed into a nearby home. The officers involved were hospitalized with non-life-threatening injuries.
The teen's mother and family members were at the scene of the crash Saturday morning looking for answers as to what exactly happened.
Alnwick says that per U.S. Park Police policy, the shooting Is being investigated by D.C.'s Metropolitan Police Department's internal affairs division. 
She says police say a weapon was recovered from the vehicle. Police released the following photo of the gun: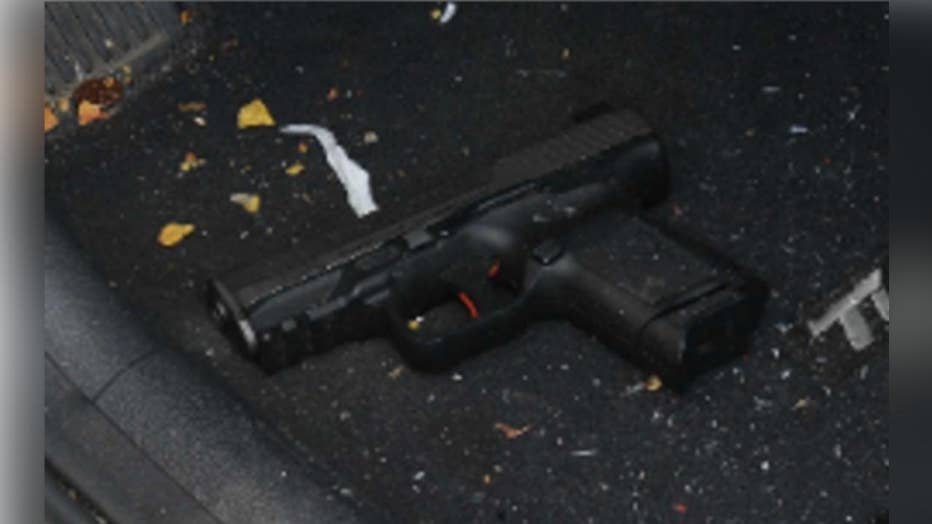 The officers involved in the shooting remain on administrative leave.